Week three!  Woo!
We are currently a mere four days away from Halloween, and I've just realized, I like the lead up to Halloween more than the night itself.  Okay, no, that's not entirely true.  But I do find myself becoming slightly depressed the closer it comes, because in my warped mind, I don't see it as Halloween getting closer, but Halloween being almost over.
Well, then.  That was a downer.
I know I've mentioned this a few times already, but if you're looking for some horror to listen to, my new audio book, REALITY ENGINEERS, is officially available.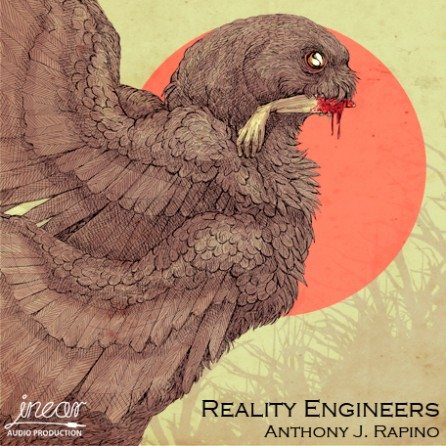 And now, to the marathon list!  *For previous marathon lists, please see the Halloween Horror Movie Marathon category.
THE FINAL / Netlfix / 92 mins
3 Bloody Corpses
This wasn't as good as I hoped, nor as bad as I feared.  It's a pretty straight forward revenge-style flick with decent creativity in the "kill" arena.  The acting was good, the pacing good.  And actually, as I think about it, I'm tempted to throw in another bloody corpse for this one.  I won't, but I was tempted, and that says something.
THE EVIL DEAD / Netflix / 85 mins
5 Bloody Corpses
This is a video nasty, and I figured one of the easiest to get under my belt.  I do usually like to include one or more from the trilogy at some point during October.  It's funny, gory, suspenseful.  Hell.  It's THE EVIL DEAD!
THE WALKING DEAD / DVR / 60 mins
4 Bloody Corpses
Honestly, I'm having trouble remembering just what happened this past week, but I know I enjoyed it.  I usually enjoy this show, even at it's worst, it's still fun.
THE BEYOND / download / 88 mins
4 Bloody Corpses
What in the hell did I just watch!?  This video nasty goes from a period piece, to demonic/satanic story, to haunted house thriller, to zombie flick, to art house movie, to I have no freakin' idea.  I don't necessarily mean this in a bad way.  It's a fun(ish) ride, all the way to the mind-fuck ending.  But honestly, I'd need to watch it again to truly appreciate it.  Oh, plus there are at least three eye-traumas in this movie!
ABSURD / YouTube / 90 mins
3 Bloody Corpses
Well, this one was on YouTube, but looks like it has been taken down.  It was an okay movie, and what I've come to expect from video nasties.  It reminded me a lot of our 80's slasher flicks like Friday the 13th and Halloween, only with a greater attempt to explain the killer's ability to "keep coming."
AMERICAN HORROR STORY: COVEN / DVR / 60 mins
4 Bloody Corpses
I took off one bloody corpse for the little singing bit.  Otherwise, I love this show.
HAVEN / Netflix / 10 episodes at ~43 mins each = 430 mins
4 Bloody Corpses
Yeah, I know.  But when I get into a show (even one I don't LOVE),  I start watching it at any given availability.  I guess I'm hooked.
WORLD WAR Z / DVD / 116 mins
3 Bloody Corpses
I had to see it eventually.  I read the book years ago, and I enjoyed it.  As far as I can remember, this movie holds very few similarities with its counterpart.  Still, it's exciting (really more of an action flick in my estimation), and it does have one or two interesting additions to the zombie canon.  I know many people flat out hated this, but I'm middle of the road on it.
SOUTH PARK "Goth Kids 3: Dawn of the Posers" /DVR / 30 mins
4 Bloody Corpses
This was a bit of fun, with nods to INVASION OF THE BODY SNATCHERS.
VISITING HOURS / Netlfix / 105 mins
4 Bloody Corpses
My last video nasty of the week, and honestly, I have no idea why this is a video nasty.  It wasn't particularly bloody, there was no nudity, and overall it was quite tame.  It was suspenseful though, and a lot of fun to watch.  This is another movie that fits well into the serial killer/stalker variety.  It may have taken too long to play to completion, but it was pretty good.
That does me for this week.  Next week's list is sure to have many of my Halloween favorites on the list.  It'll be my "classic" marathon if you will.  Have a great Halloween week!