Tommy and the Order of Cosmic Champions
Sometimes our greatest moments of enlightenment come from our worst mistakes. When life supplies eleven-year-old Tommy Grant with some unfavorable circumstances intruding on his otherwise tranquil life in rural 1980's Ohio, he retreats into the spell-binding Order of Cosmic Champions. When he discovers that the largely successful animated program and toy line is holding a nationwide ''Create-A-Character'' contest where applicants submit their action figure designs, Tommy knows he has to enter as surely as he knows his own name.
But when Tommy's character design fails to win the contest, he finds his world crumbling from all sides. And there is only one way he knows to fix it. What follows is a whirlwind coming-of-age adventure of righting wrongs, overcoming perilous obstacles, confronting our inner demons, and challenging the limits of reality. In this waxing nostalgic and imaginative fantasy, readers will discover what excitement lies waiting when you take risks and conquer your fears. Only one question remains: In the final hour when you heed the call, the courage to give your all, will you stand or fall?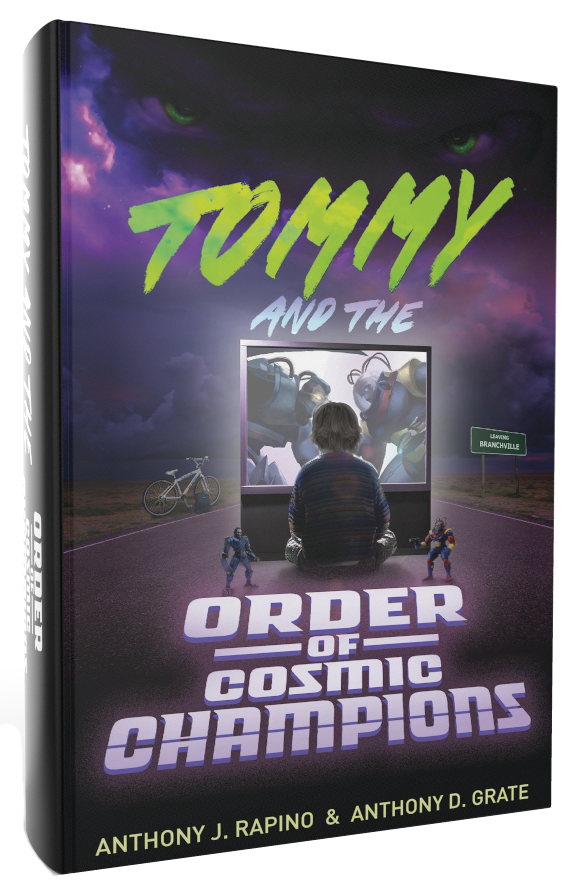 "[Tommy] learns that sometimes you have to take chances... you can't let fear dominate you. And I think that's a great message, because that is the creed that I live by. I give Tommy and the Order of Cosmic Champions two thumbs up. I think it's a fantastical, exciting, and interesting read."
"These guys have done a great job putting this book together... it's really a fantastic story. It's a really wonderful adventure story, with great life lessons and themes."
"...any fans of the '80s out there... any fans of [The] Goonies and The NeverEnding Story... I think you're really going to like this book."
"It was so, so sweet. It was such a heartwarming story and very relatable to people of all ages. I just love how Tommy comes to so many realizations and grows and learns through his own imagination... or is it?"
"Not only is this book a blast, the marketing campaign was absolutely brilliant! Action figures, art, and video reviews by 80's superstars was hands down the most original approach to market a book I've ever seen, and it was totally 80's! I can't recommend Tommy and the Order of Cosmic Champions enough!"
"An earnest, entertaining tale of adolescence and fantasy fandom."
"This exciting fantasy is filled with fun 8-bit era pop culture references, spot-on comic dialogue perfect for kids, and plenty of thought-provoking morals that will engage readers of all ages." (Editor's Pick)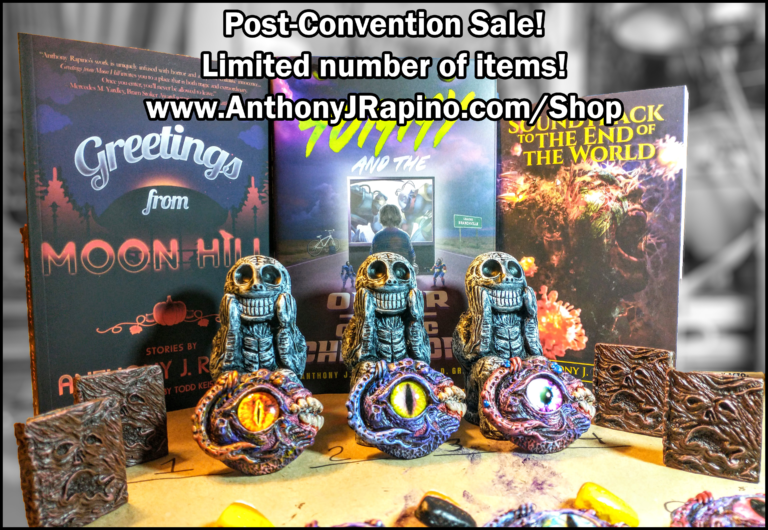 I apologize for the late post this month, but I just got back from the intense, overwhelming, satisfying, and exciting experience of vending my first major convention, which took place in Virginia this past weekend. This was the longest trip I've taken in a long time, and I'd been fairly nervous leading up to it.
Read More »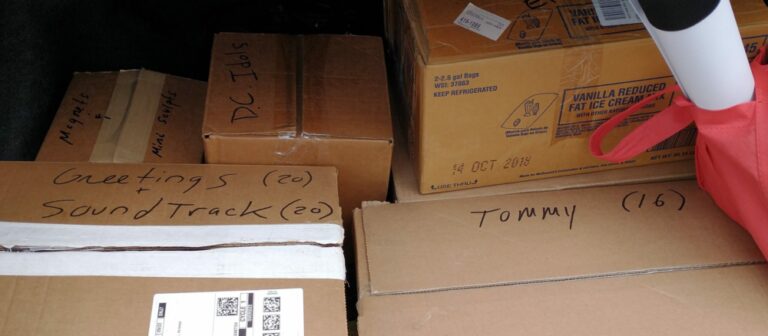 After months of planning, packing, and panicking, Authorcon II in Williamsburg, Virginia is nearly upon us (March 31st – April 2nd). My journey begins tomorrow after work, when I drive to the Keisling's haunted mansion to spend the night before we carpool to Virginia. Todd plans to strap me to the hood Mad Max style,
Read More »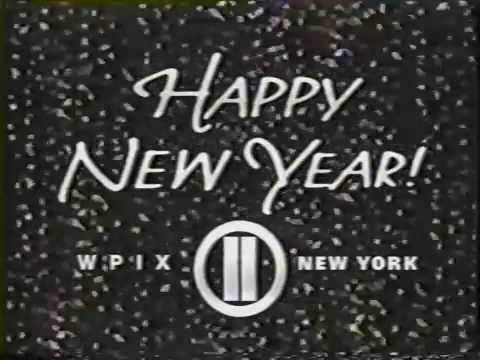 I'll be up front about something: The transition from one year to the next is always hard for me, as it is for so many others. I have this tradition of going back to a list of goals I wrote last New Year's Day in my journal, checking off the things I actually accomplished from
Read More »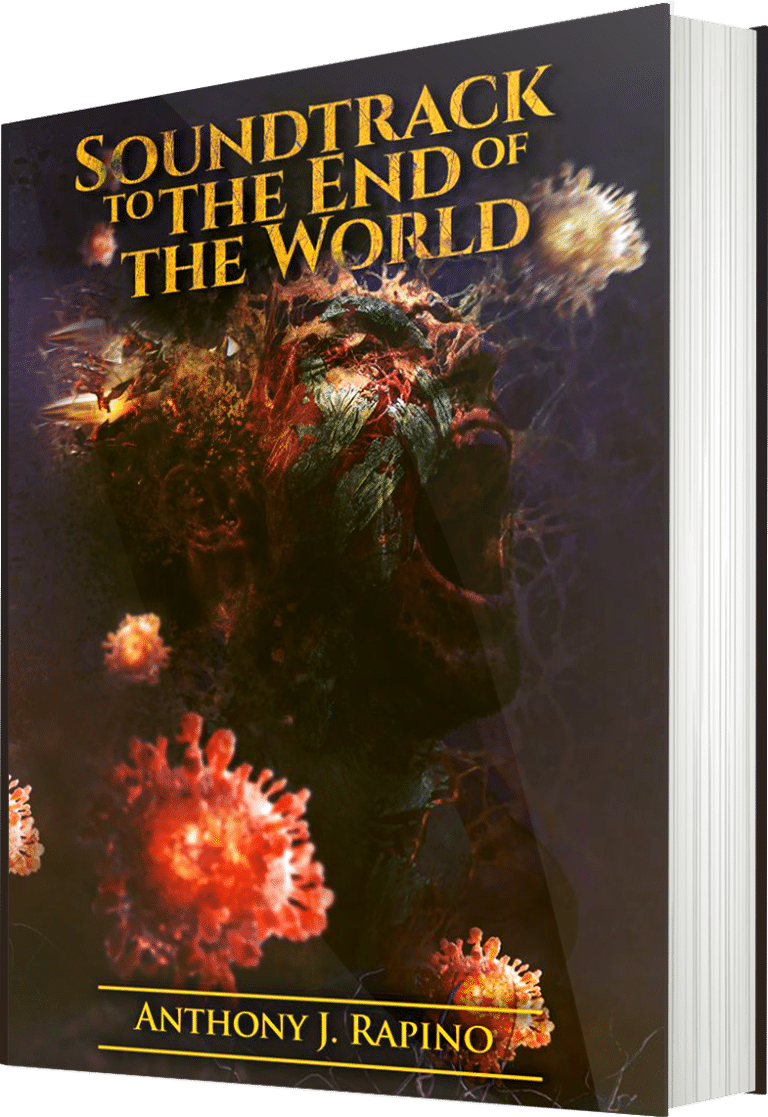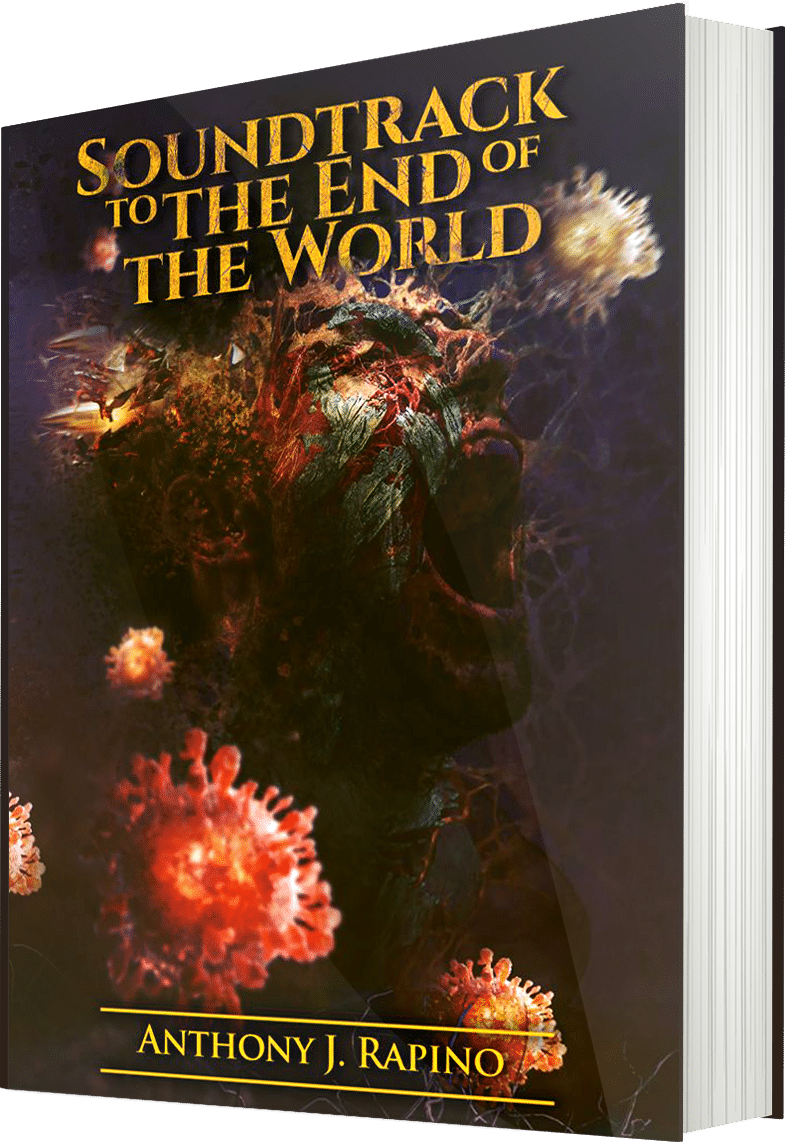 Soundtrack to the End of the World
A suicidal nudist strolls into traffic. An eccentric Buddhist claims he can occupy other people's bodies. All the while, whispers of a new form of entertainment blow through town. Prompted by these strange occurrences, Marty Raft, a not-so-gentle giant, investigates and discovers underground clubs peddling music that induces an out-of-body experience. Marty and a wannabe comedian, Corey, set out to prove these special frequencies are nothing more than a hoax, or at worst, a mass-drugging. Instead, they uncover a secret with world-ending possibilities. If you can hear the music, it's already too late.
"This isn't the zombie tale you're used to. This isn't a horror movie. So if you think you know all the tropes and will be able to figure out what's going to happen next, think again."
"A unique and entertaining take on the Zombie genre, and unlike the usual zombie fare this has a definitive conclusion."
"I've yet to read anything by Anthony that wasn't well written, entertaining or that didn't deserve a well situated place on my nightstand. Soundtrack To The End of The World is an original and exciting story. I can't recommend this book enough."
"First thoughts as I was reading this was "Just another typical zombie story". Then I kept reading and surprise, surprise...it wasn't."
Author of Horror and Dark Fiction
Anthony J. Rapino is the author of such horror novels as Soundtrack to the End of the World, Greetings from Moon Hill, and upcoming The Precipice of Nowhere. His short fiction has appeared in numerous magazines and anthologies including On Spec, Acapella Zoo, Black Ink Horror, Madhouse, and One of Us: A Tribute to Frank Michaels Errington.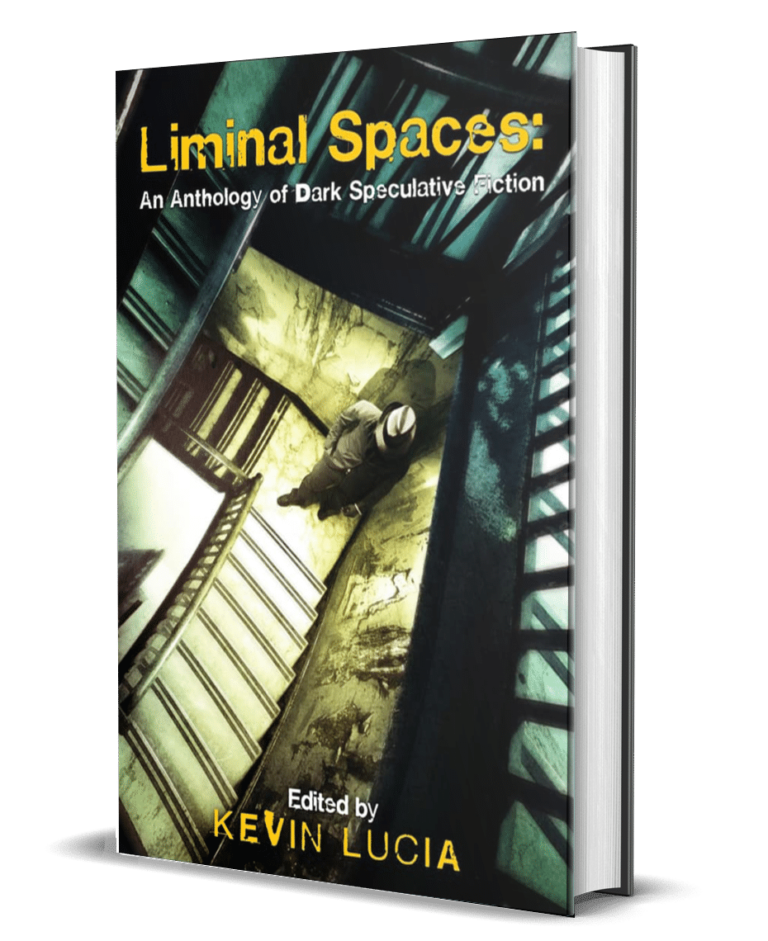 Liminal Spaces: An Anthology of Dark Speculative Fiction
Liminal Spaces is a quiet horror anthology from Cemetery Gates Media featuring stories from well-known dark fiction writers such as: Joanna Koch, Jessica McHugh, Mark Allan Gunnells, Anthony J. Rapino, Gwendolyn Kiste, and many more.
"The word 'liminal' comes from the Latin root limen. It means 'threshold.' A liminal space is a 'crossing over' space–a space where you have left something behind, yet you are not fully in something else. It's a transition space. "This is my favorite kind of horror and speculative fiction. Fiction which takes place in that 'crossing over' space. Stories about characters who have–wittingly or unwittingly–crossed a threshold. Those who have left something behind, yet are not quite somewhere or something else. They are in-between, and are neither one thing, nor another." -Kevin Lucia, Editor
Anthony J. Rapino, The Artist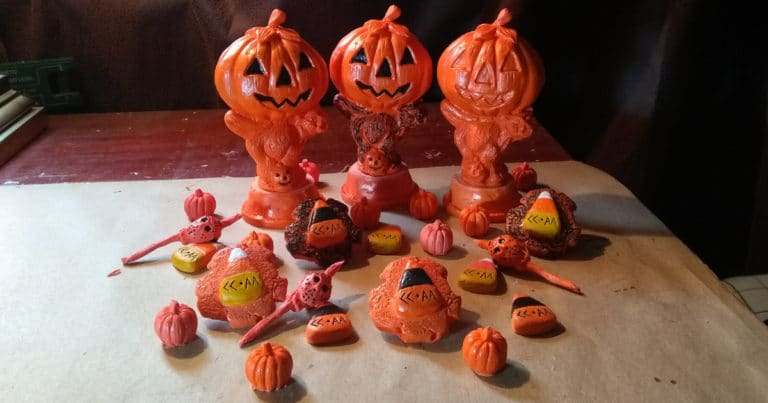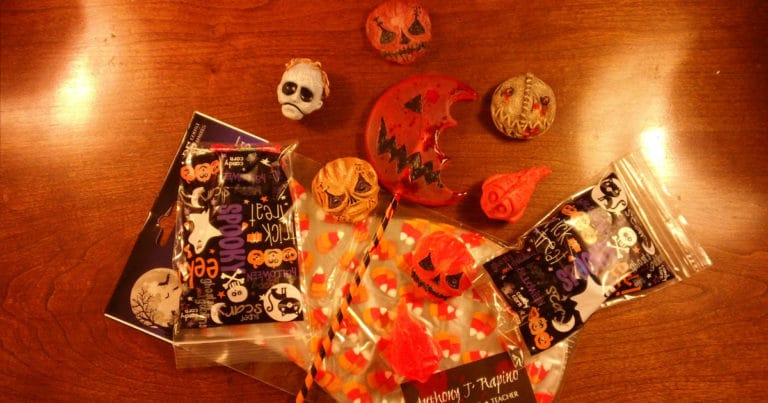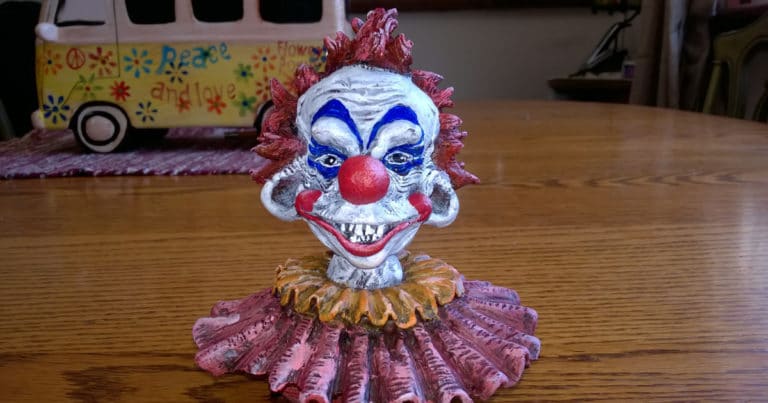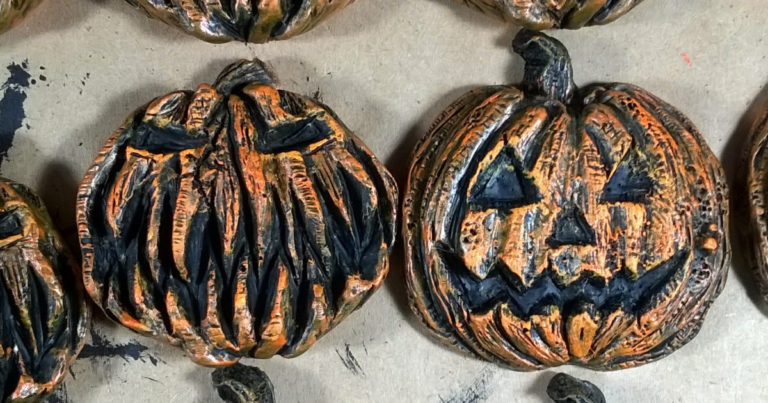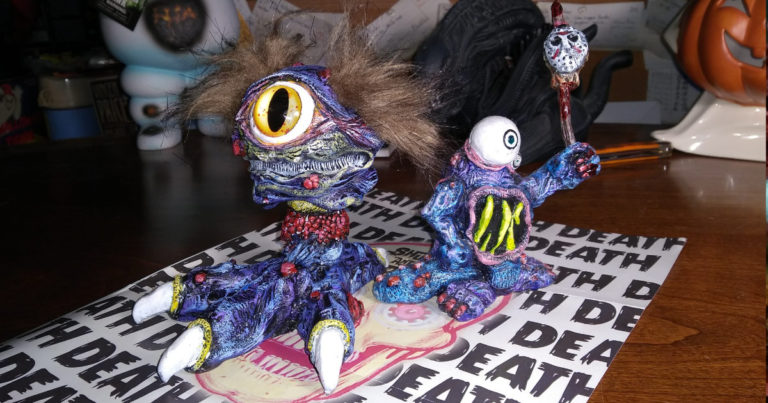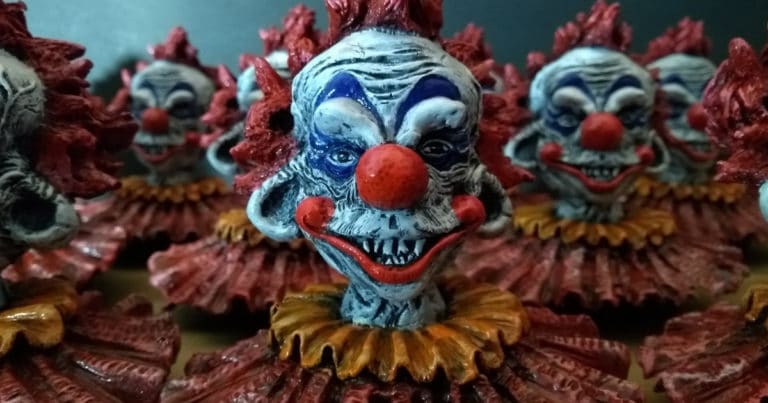 For the Horror and Halloween lover in all of us, Anthony also creates sculptures that are based on horror movies, novels, his imagination, and Halloween. His artwork comes in the form of gruesome figures, magnets, busts, toys, pins, and more.
One of Us: A Tribute to Frank Michaels Errington.
Frank was a beloved reviewer and source of support, advice, and friendship to the small press/indie horror community. All proceeds of this charity anthology are going to the American Transplant Foundation. Anthony's contribution is entitled "River Bugs."
"Folks, there are 56 tales of horror and dark fantasy to indulge your appetite in for those days you want to get in some really damn good reading."
"I was expecting a short story collection composed by multiple authors who were honoring a fellow member of the horror community. What I received instead, was a 549 page phonebook of memories, tribute stories, and complete heartbreak over the beloved soul of the man they were honoring."
"A truly GREAT collection of some of the best horror you will ever find and all dedicated to a great person and a great cause."