Plus Tommy and the Order of Cosmic Champions Updates
I am proud to announce a new release, Liminal Spaces: An Anthology of Dark Speculative Fiction edited by Kevin Lucia, is now available for purchase as a paperback or ebook. My short story, "The Black Door," can be found in its pages, along with a host of other great stories by talented writers, including the following: Joanna Koch, Jessica McHugh, Mark Allan Gunnells, Gwendolyn Kiste, Michael Wehunt, Bob Ford, Kelli Owen, Richard Thomas, Todd Keisling, Chad Lutzke, Kristi DeMeester, Joshua Palmatier, and Norman Prentiss.
"The Black Door" follows our narrator as he explores the Forgotten Cove of a small coastal town, Delhyme. What he finds changes his life forever.
I wasn't there for a medical degree. I was an explorer. A journeyman. At least those were the romantic things I told myself. There were stories about the college and the surrounding town. This was before the Internet, when urban legends ran rampant and verification wasn't always as easy as a few keystrokes. So I left my job as an apprentice fishmonger—one job of dozens from which I'd absconded over the years for similar reasons—and hitchhiked to Delaware. To the university by the cove, where stone walkways led the uninitiated astray, winding baffling routes that to nowhere.

"The Black Door"
In addition to this new release, I am currently submitting Tommy and the order of Cosmic Champions to agents and publishing houses. I hope to have some news to share soon. In the meantime, Anthony Grate has continued to create new and exciting promotional materials for the novel. The latest news includes a number of new shirt designs and a production sample of Mechani-Ghoul! Don't forget, you can follow along with all updates as well as sign up for the newsletter on the official Order of Cosmic Champions website.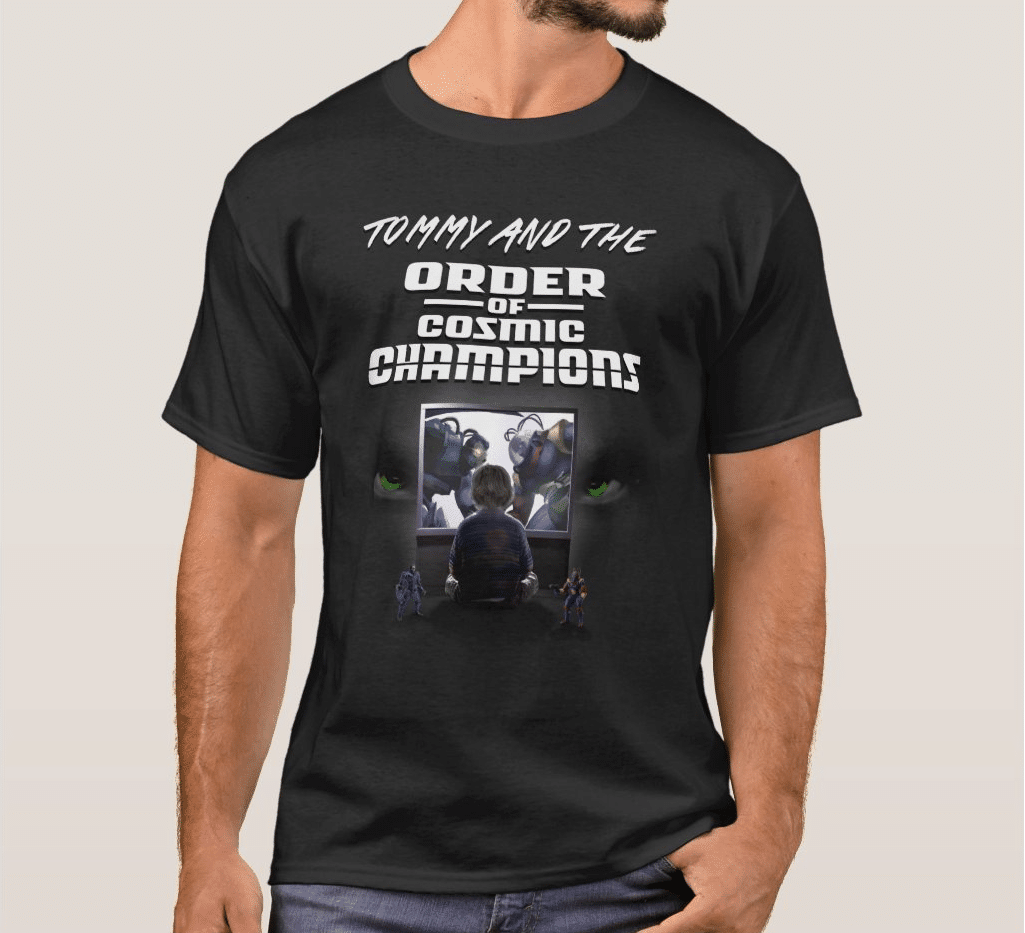 As October nears, I hope to have a few more updates for you. Until then, enjoy the autumn weather.