I'm writing this newsletter during the last week of September with an eye toward that great, looming god of autumn: October. We're almost there, and in fact, by time you read this, it will be October! How wonderful is that?
Take a minute. Step outside with a cup of coffee. Breathe in the sweet smell of leaves and chimney smoke. Somewhere, a child is sketching their Halloween costume, getting all the details just right while imagining an epic haul of candy weighing down their treat bag. Somewhere else, a family is heating mulled apple cider on the stove while a pie bakes in the oven. Pumpkins have appeared on neighbors' porches. Orange blow molds light up the night. Plastic ghosts drift in the wind underneath trees of orange, red, and gold.
Indeed, October is here and my soul sings.
Writing News
Tommy and the Order of Cosmic Champions comes out on October 18th!
The announcement is in bold because that's how excited I am! You can grab a preorder from pretty much anywhere at this point. Here's a breakdown for you:
PAPERBACK WITH FREE PREORDER BONUS
Honestly though, you can find the book pretty much anywhere you want to buy it (Target, Walmart, BAM, B&N, etc).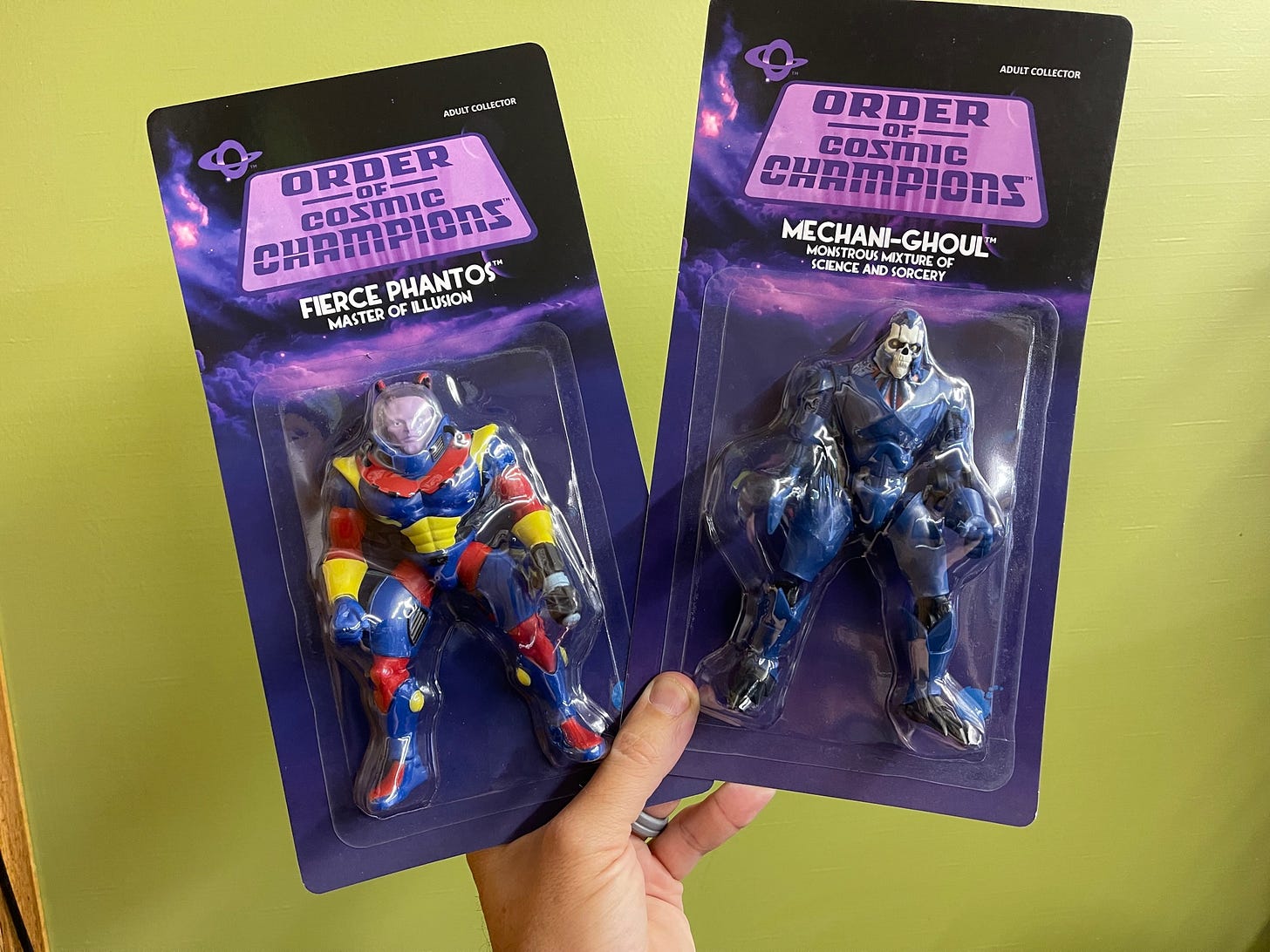 In related news, the action figures have arrived and are finally available to purchase along with all the other epic merch: Tommy and the OOCC Store.
In related related news, the figures were given out to attendees of Retrocon in Philadelphia, PA last week as part of our larger sponsorship of the convention.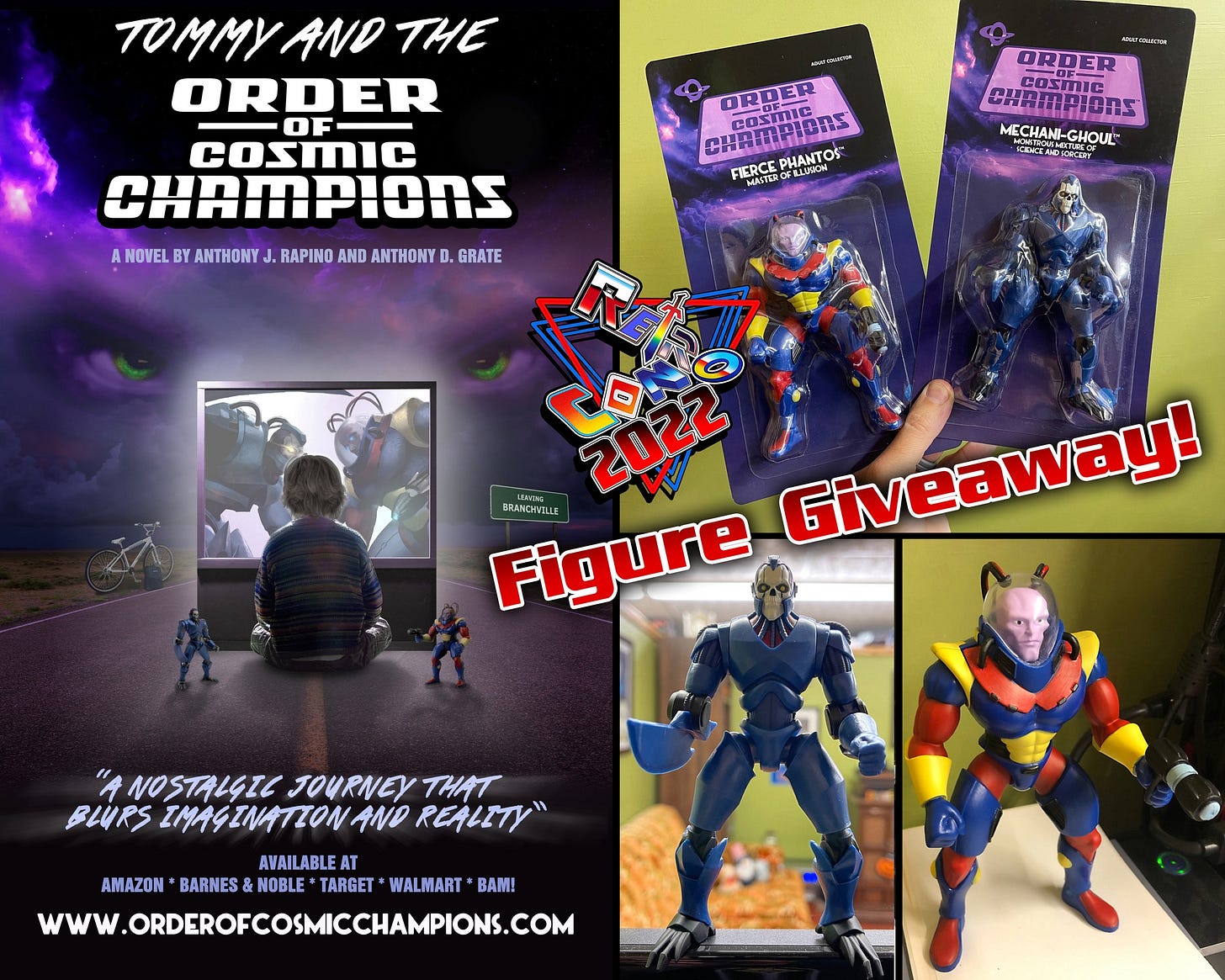 One last but of publishing news: My story "Knot House" will appear in the upcoming anthology Campfire Macabre: Volume 2, which is available to preorder now in eBook or paperback format!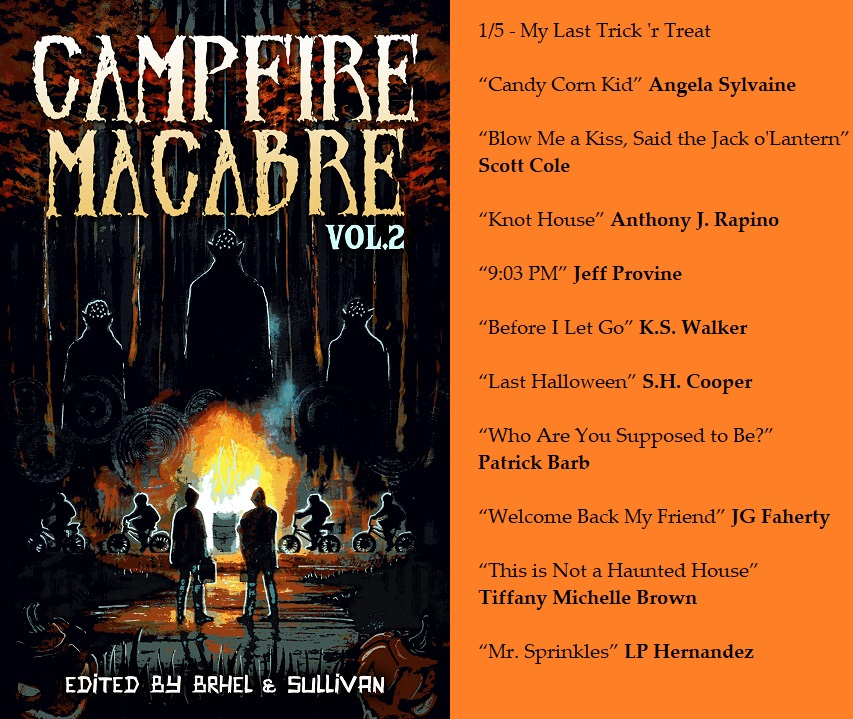 Otherwise, September wasn't the most productive month. I spent most of my time prepping classes, teaching, grading, and taking care of work-related errands. That is to say, I didn't add any words to the novel this month. It's a sad fact that occurs every now and then when other priorities take hold.
I did focus quite a bit on Halloween related activities too, which certainly didn't help productivity, but did lead to some fun results, like my Patreon exclusive Halloween VHS mixtape (more on that later).
Upcoming Appearances
Believe it or not, I'll be attending a couple book events in the near future.
Halloween Fest at White Dragon Comics in Bartonsville, PA, on October 29th. This will be a rather small event with some comic artists in attendance as well, a few free comics, some raffles, and of course I'll be selling and signing books.
Authorcon II in Virginia. This one is still months away (March 31st-April 2nd of 2023), but you can get tickets now: https://scaresthatcare.org/authorcon
September Stats
If you've been on the fence about joining my Patreon, this is definitely the month to do it! For as little as $1 a month, you can join in the fun. Here are a few things to look forward to for October if you join:
Access to my digital Halloween VHS Mixtape with six hours of content and related files.
MORE digitized Halloween cassette tapes (plus access to all the ones I've completed already)
The Halloween Countdown Calendar for October
A Patreon-exclusive coupon for my website shop (www.anthonyjrapino.com/shop) that you can use on books and merch
The October Newsletter Mailer + Stickers (for appropriate tier levels)
If there's enough interest, I was thinking about doing a horror movie night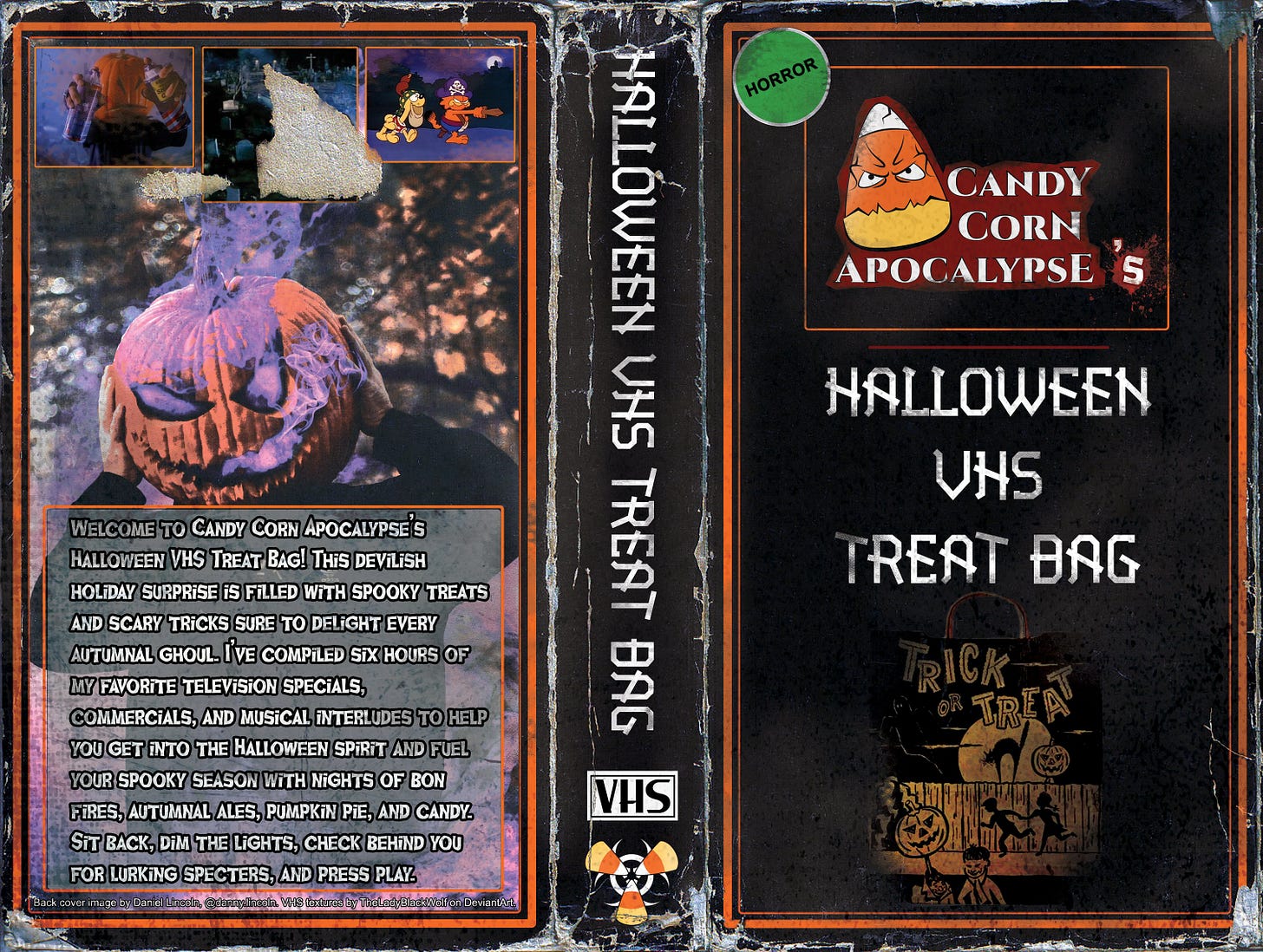 There are almost certainly things I'm forgetting about for October, but I've already overstayed my welcome with this enormous newsletter. I'll scurry back into the darkness of the surrounding autumnal forest now.
From the deepest depths, I wish you an awesome October, a fabulous fall, and a haunting Halloween. Breathe deep of the night, friends.