A sneak peek at two upcoming novel promo items
Didn't I tell you I'd have tons of huge announcements leading up to the official release of the novel? Buckle up, because today is a twofer of my absolute favorite items so far. Of course, every time Anthony G. contacts me, there's something new that becomes my favorite.
Today, I'm excited to announce the official Tommy and the Order of Cosmic Champions Soundtrack! This excellent USB cassette contains seventeen licensed songs, three of which were composed specifically for our novel. It's an incredible '80s throwback, from the included songs to the faux cassette packaging, adorned with outstanding art.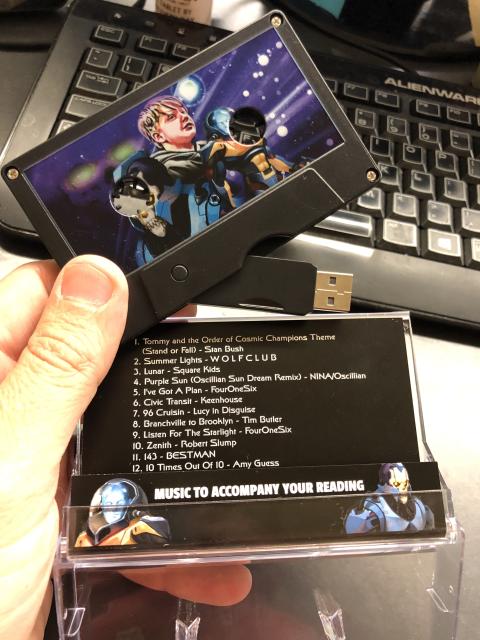 If that wasn't enough, we also have an official mini-comic already in hand! This amazing promo item is the perfect accompaniment to the novel and for anyone hankering for backstory to the Order of Cosmic Champions cartoon.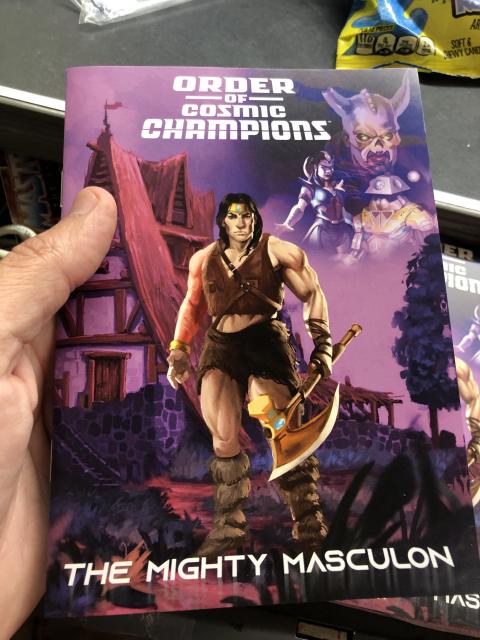 All items will be available as we get closer to a solid launch date for the novel. I've been working hard on edits and revisions as Anthony G. continues to construct a complete immersive experience for anyone who has ever craved going on a quest with characters from their favorite TV show.
For more pictures and information, be sure to hit the official Overlords of the Cosmos Webpage, and sign up for newsletter updates while you're there!

What are you most looking forward to from the announcements so far? The novel, actions figures, soundtrack, or mini comic?