Signed Paperback copy of Soundtrack to the End of the World
$14.99
You are ordering a signed and personalized copy of Soundtrack to the End of the World, by Anthony J. Rapino.  
***Please note the name you'd like me to make the book out to.*** If no name is requested in the note section, I will not personalize the book.***
A suicidal nudist strolls into traffic.
An eccentric Buddhist claims he can occupy other people's bodies.
All the while, whispers of a new form of entertainment blow through town.
Prompted by these strange occurrences, Marty Raft, a not-so-gentle giant, investigates and discovers underground clubs peddling music that induces an out-of-body experience. Marty and a wannabe comedian, Corey, set out to prove these special frequencies are nothing more than a hoax, or at worst, a mass-drugging. Instead, they uncover a secret with world-ending possibilities.
If you can hear the music, it's already too late.
Out of stock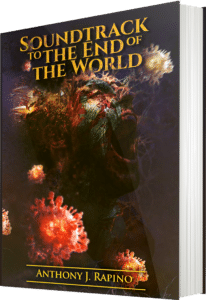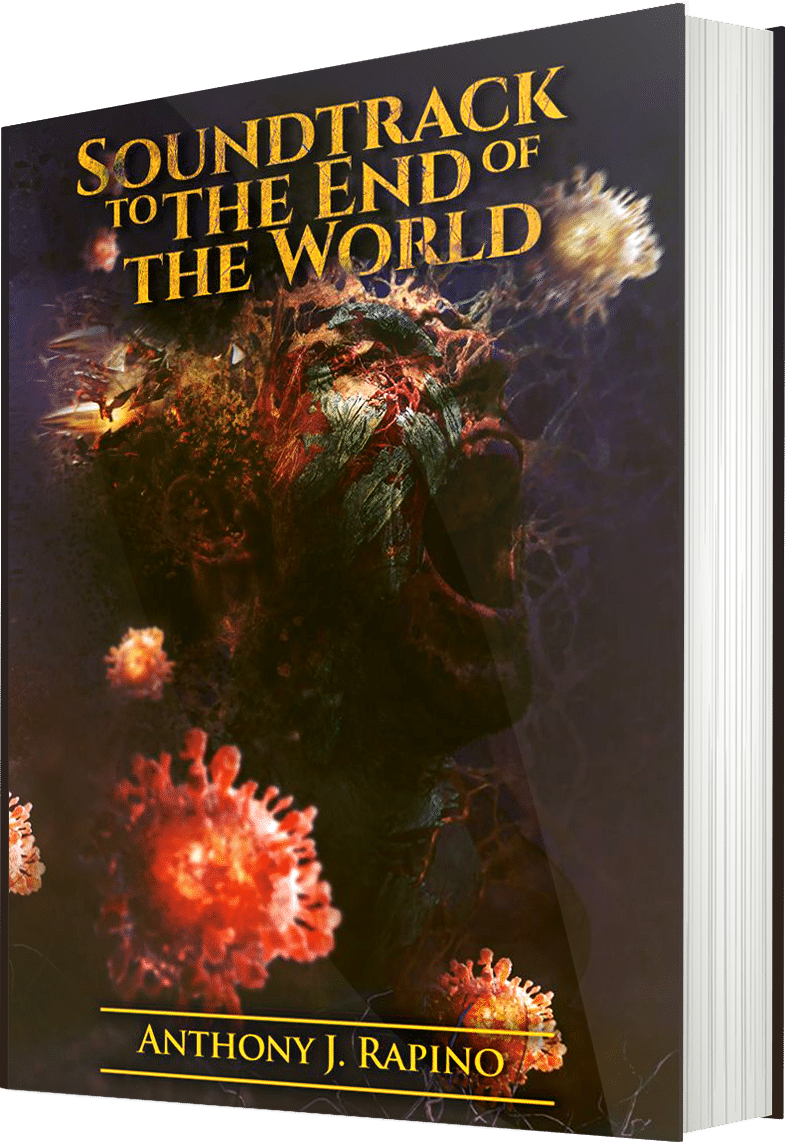 | | |
| --- | --- |
| Weight | 1.8 lbs |
| Dimensions | 8 × 3 × 12 in |