Top Ten Gifts for the Horror Fan in your Life

I am writing this official Christmas Gift Guide for those of you with horror fans in your life, but truthfully, I'm also writing it as a public service announcement.  I have experienced, first-hand, the misguided attempts at gift-giving come the holiday season.  And we need to put a stop to it.
It's not your fault.  You don't really like horror.  And those Amazon gift guides never seem to have a "horror fan gift guide" category.  Sure, they have techie, athlete, and even geek.  But nothing for the lonely horror lover.
That's where I come in.  The following list should help point you in the right direction while shopping for that strange, slightly twisted boyfriend or girlfriend, son or daughter, mother or father.  What you'll find here as well are broad suggestions along with specific recommendations, giving you the ability to pursue a wide range of options.
Pre-list miscellany (stuff most everyone already knows about, which I will not include in the list, but are still good ideas): The Walking Dead merchandise, American Horror Story Merchandise, Zombie stuff, Cthulhu (H.P. Lovecraft) stuff, A Nightmare Before Christmas (and Tim Burton in general) merchandise, Vampire stuff, and so on.  These types of gifts can be found simply by searching Google or Amazon.
I can promise you this:  Once you've gotten to the end of this list (which is in no particular order), your horror-gift recipient will be a much happier person come Christmas morning.
10.  Homemade Horror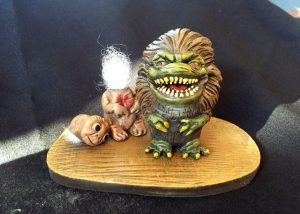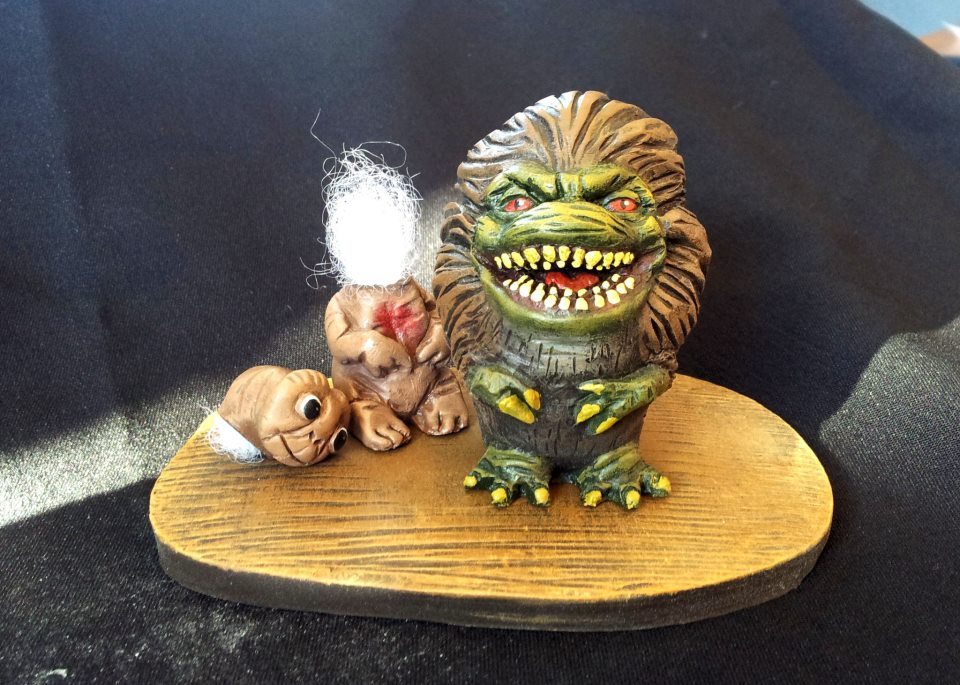 This one-man operation creates unique, custom horror figures at a reasonable price.  He even creates ornaments for the Christmas tree, albeit horror oriented.  Many of his items are already sold out, and if you're interested in this selection, you'll want to act quick.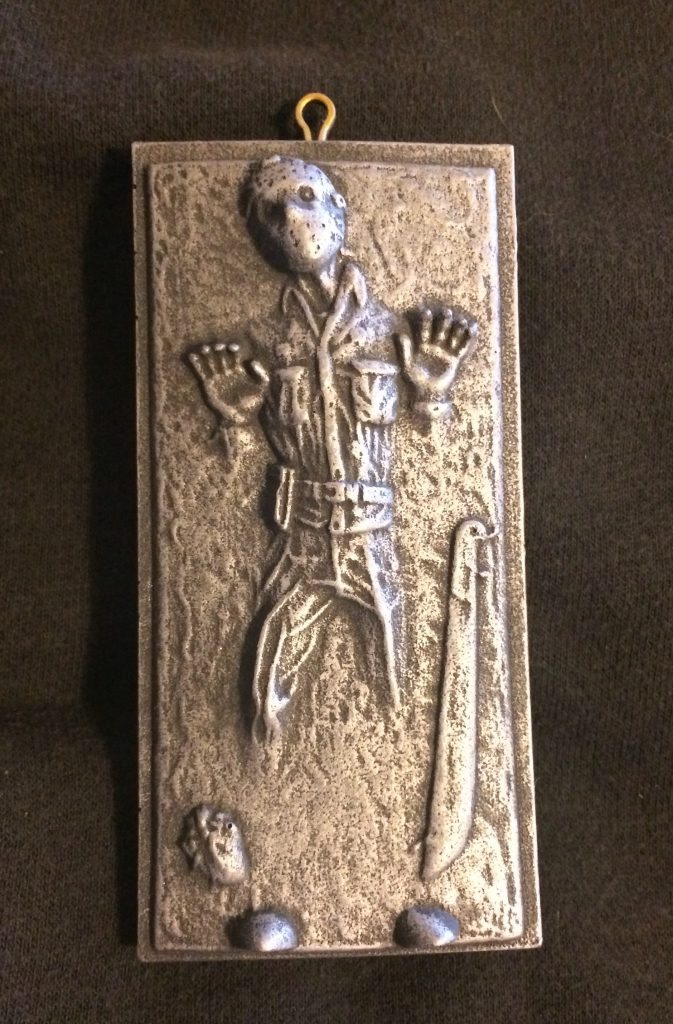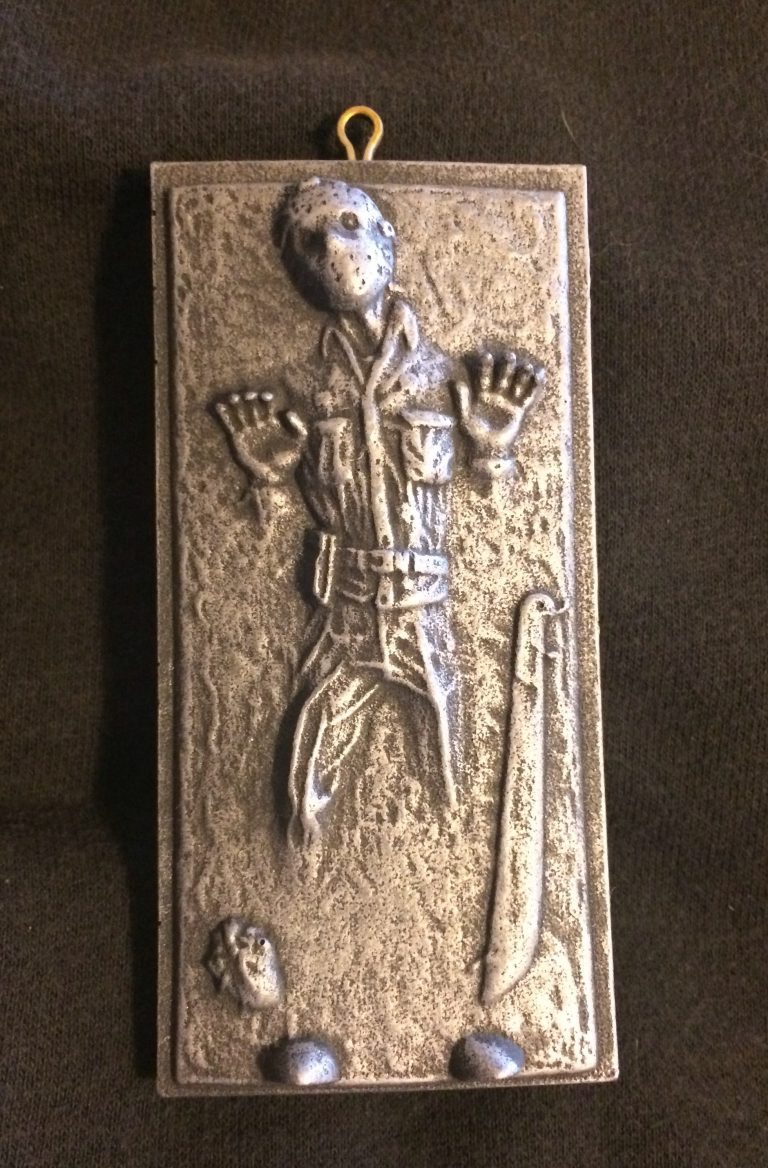 9.  Horror Decor
Horror Decor sells many handmade items meant for household decoration.  My personal favorites from this site are their many and varied horror pillows, a number of which are Christmas themed this time of year.  They also sell things like bloody bath mats, candles, clocks, jars, lampshades, and so many more items.  Since many of their products are made to order, the Christmas order deadline is December 7th for the US.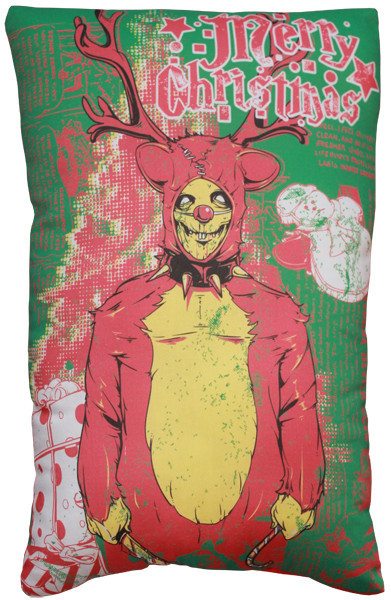 8.  Horror Novels
As a writer and horror fan, there's nothing I like more than a good horror novel or two on Christmas morning.  If you have a fan of horror novels in the family, here are a few recommendations.  If said gift recipient is the proud owner of a Kindle, you can get a prepaid kindle gift card so they can load up with novels of their own choosing.  Some authors that I read and highly recommend are Benjamin Kane Ethridge, Todd Keisling, Stephen King (of course), Richard Matheson, and too many more to list.
Of course my own offerings (in print, ebook, and audio formats) can be found on this website.
7.  Horror DVDs or Blu-rays
Like the list for horror novels, this entry is basic.  And again, the list would be far too long if I added every little thing a horror fan would like.
But here is my suggestion: defy expectations.
Instead of going straight to the best seller list of current movies, dip into past releases, and especially limited releases.  For instance, recently there was a brand new release for Friday the 13th: The complete Collection Blu-ray.  However, the reviews for this collection are mixed at best, and many true fans consider the older collection a better buy (and frankly, you can get it cheaper too).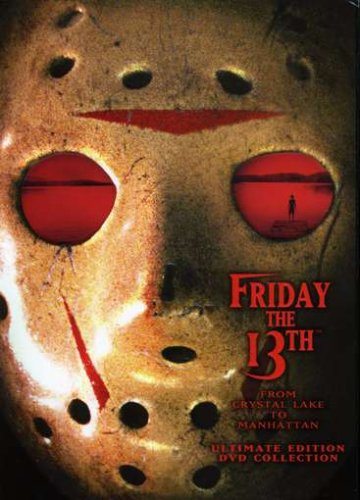 Something else you can do is go through their DVDs and look for any classics they don't have that you can add to the collection:  Reanimator, Evil Dead 1 and 2 (there are countless editions of these movies to be had), Return of the Living Dead, any Universal Monster movies, any Hammer Horror movies, any 80's slasher collections like Nightmare on Elm Street, Child's Play, Halloween, etc.
This horror themed mystery box is amazing.  It has it all:  wow factor, surprise, horror, and the ability to "keep on giving" if you choose to subscribe.  You can buy one box for December, or you can subscribe for up to a three month interval.  Each box costs $20 shipped, with a small discount if you subscribe for three months.
If you want to know more, watch these unboxing videos I made for the first two months of the service:
Very soon I will also be making a November unboxing for this service.  After the slight disappointment of the October box, customer service kicked in full throttle, and this month (and all future months) promise to get better and better.
5.  Horror T-shirts
There are a number of great sites that specialize in horror shirts.  My personal favorite for a long time has been Fright Rags, but there is also Rotten Cotton, T-Shirt Bordello, and many more.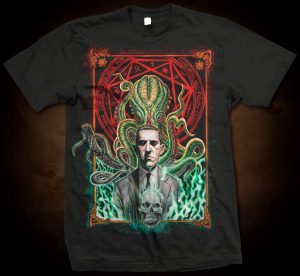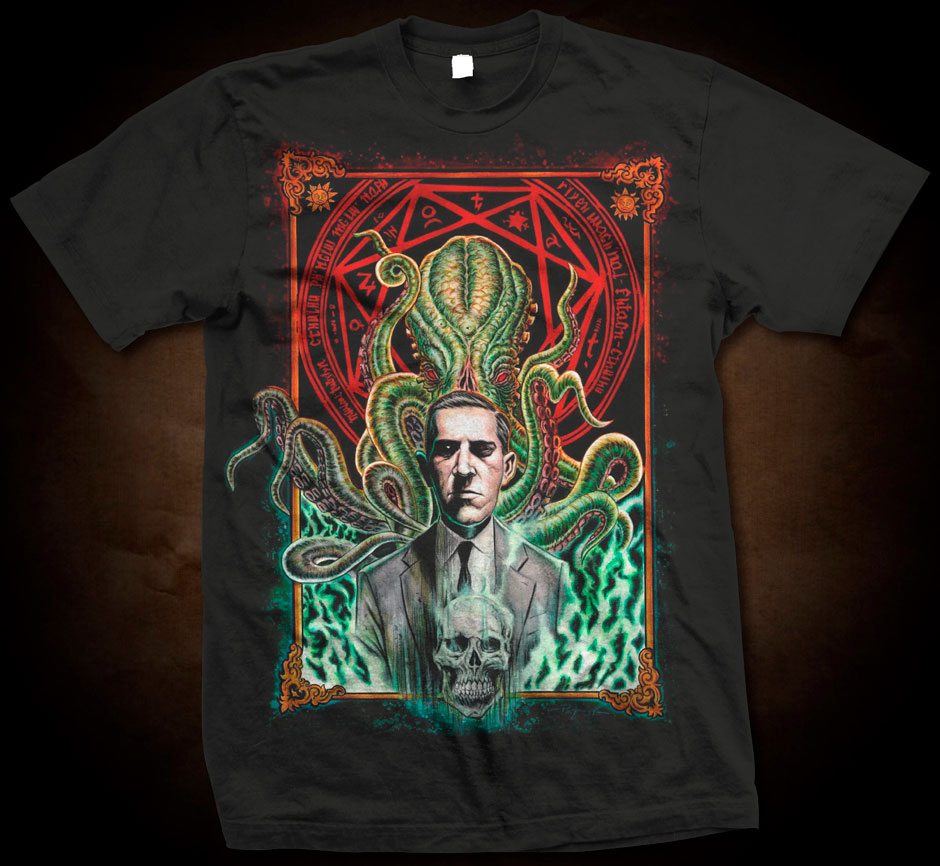 4. VHS
No, not the movie V/H/S (although, I guess some would like that too), but actual horror VHS tapes.  This is a fairly specific subcategory, and I recommend it only to those who know the gift recipient actually collects VHS tapes.  But if they do, there is no better time to find gift ideas.
There's Vultra Video, where they put out older movies as brand new VHS releases, often times with a number of extras included (like stickers, buttons, and posters).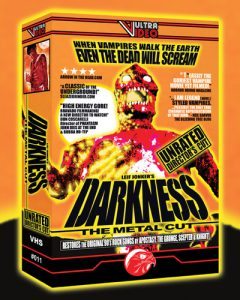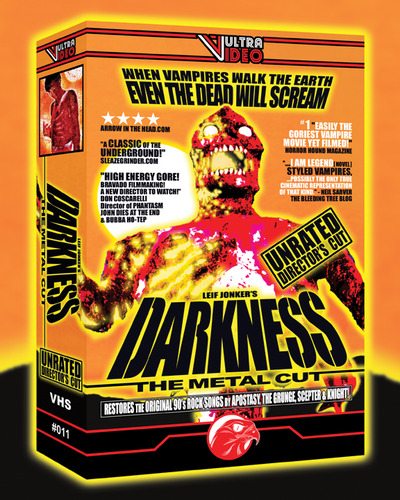 Then there is the WNUF Halloween Special, which I reviewed HERE.
For more information about VHS collecting, take a look at this site:  VHSCollector.com
3.  Toys!
As any horror fan will tell you–and many are likely to point out–there are numerous high quality horror-themed toys currently produced by amazing companies like The National Entertainment Association (NECA), McFarlane Toys, MEZCO, and FUNKO.
MEZCO has their own holiday mystery box this year too.  From the site:  "There are 333 Holiday Mystery Boxes, 332 boxes contain random Living Dead Dolls, 1 box contains a one of a kind Blue Krampus.  What will be in YOUR box?"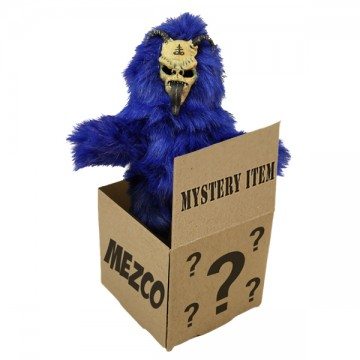 You can also peruse a site like Entertainment Earth, which has everything from Walking Dead merchandise, to Living Dead Dolls, to those cute little Pop Vinyl figures from FUNKO.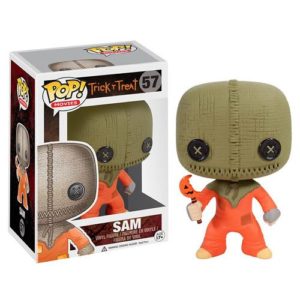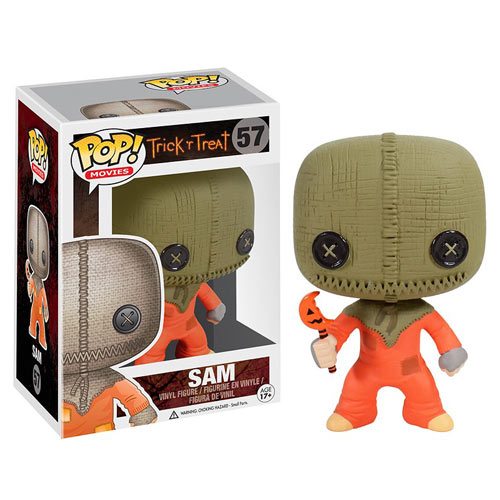 Horror Plush dolls have become quite popular lately too.  There are all sorts of plushies ranging from Cthulhu to zombies to just plain weird.  Also popular are those zombie slippers that came out last year.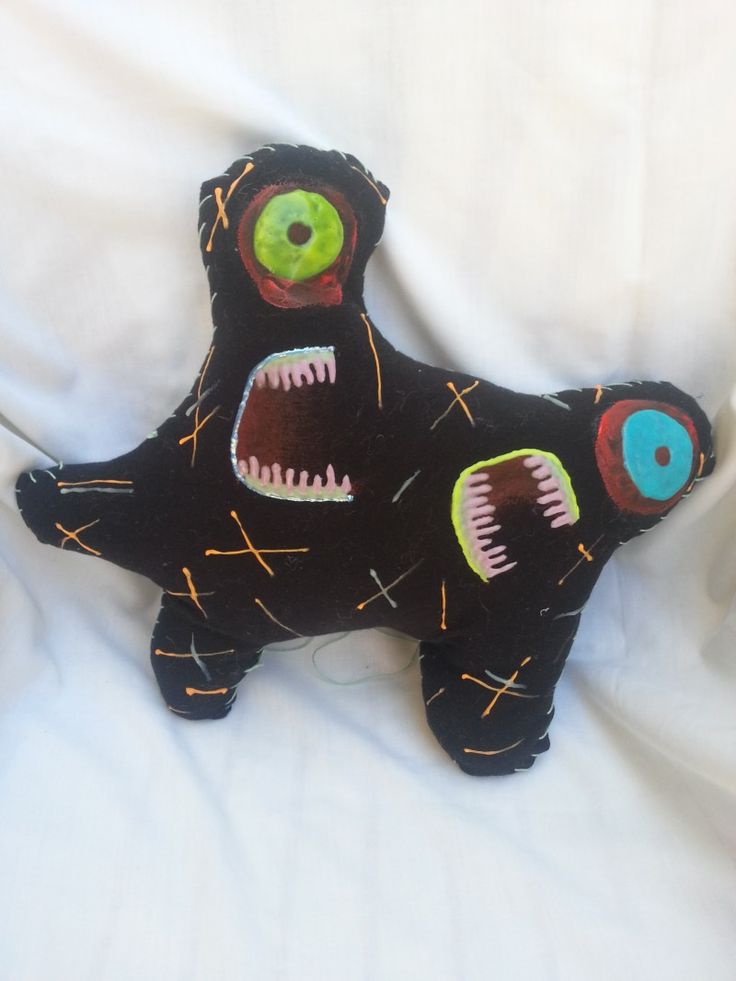 Maybe your horror fan loved one likes "sick and twisted" more than pop culture.  If that's the case, you can't go wrong with an Autopsy Baby.  These things are extremely limited, and (in my opinion) pretty damn expensive.  But if you have the cash, they are pretty offensive and gross…in a good way.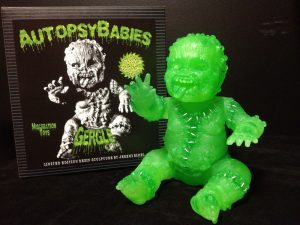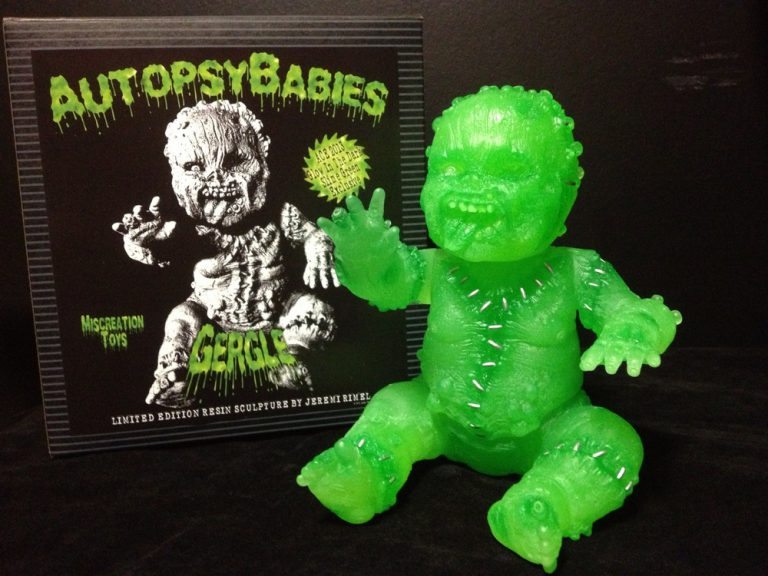 1.  Stocking Stuffers!
In a perfect world, Stocking Stuffers should cost $2 or less.  But I'm a realist, so we're going to extend this to $10 or less.  Some sickos out there think that anything that can fit in a stocking is a stocking stuffer!  That's madness.  If I spend $70 on a stocking stuffer, that's the only damn gift you're getting from me.  So lets get to this, because really, #1 on the gift list is its own BONUS LIST!
A.  Garbage Pail Minikins:  These little suckers might be kind of hard to find, but if you do find them, they are perfect stocking stuffers.  Most come in what's called a "blind pack," which basically means you don't know what figure you'll get.  There are hardcore collectors of these things out there, but I think it's fun to just get a few of them for displaying.  I believe they are also available at Target stores.
B.  The Trash Pack: The Trash Pack is a lot like the Minikins.  They are tiny figures that come in a variety of blind packs, and are meant for collecting.  These are definitely available at Target and Toys R' Us, among other pharmacies around town.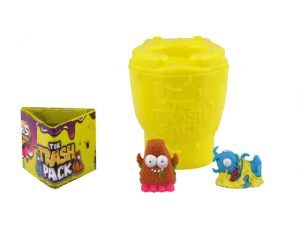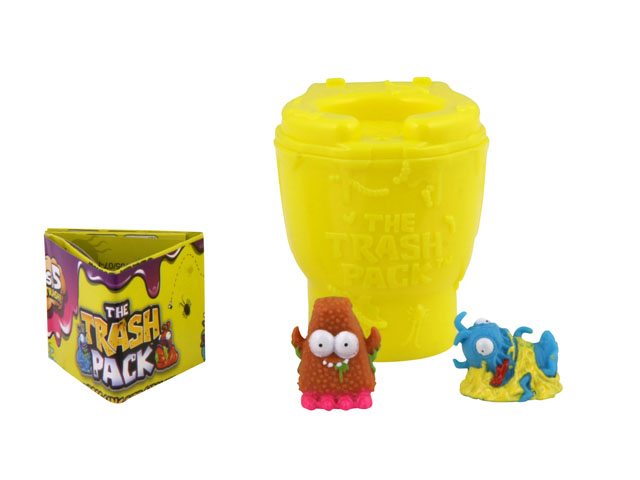 C. Horror Key Chains: At less than $3 a pop, these are great additions to any Christmas stocking.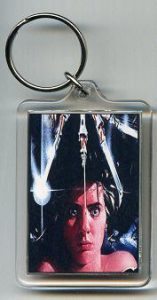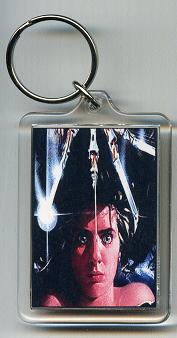 D.  Pop Vinyl:  These were mentioned earlier, but coming in just under $10, it's a cool little extra for the stocking (if it fits).
E.  Buttons: These are less than a buck.  Need I say more?
F. Magnets:  Again, these can be pretty cheap and are a fun little addition to the Christmas celebration.  There are other items on this site along these same lines, like patches and stickers.
 G.  Sam Ornament:  This last minute addition is something I just found over at HorrorDecor.net.  It comes in just under the wire for stocking stuffers, at $10.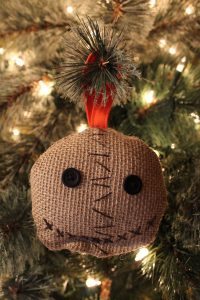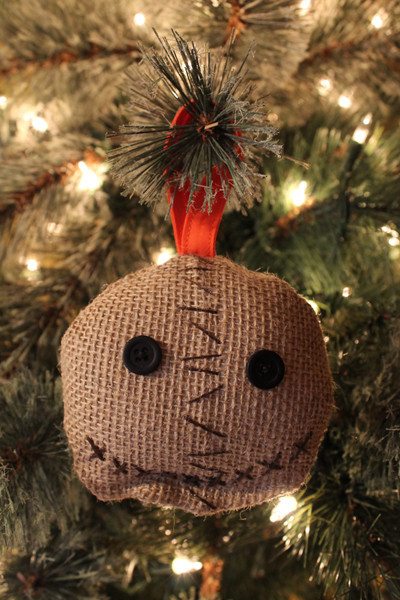 BONUS ROUND:  Let's face it, if you actually read this entire article, you deserve a bonus.  There are simply too many items to mention individually, so just go peruse MoreThanHorror.com.
I hope you found some good ideas in this Horror Fan Christmas Gift Guide for the horror lover in your life.   If you come across something spectacular that I missed, please mention it in the comment section, and keep this horror gift guide going.
Have a horrific Christmas and holiday season!