Happy October!
Oh yes.  After nearly two months of anticipation, the big month has finally arrived.  We've celebrated every celebrate-able moment of the season: the harvest moon, the autumnal equinox, the first day we spotted a leaf changing color, the first day we spotted Halloween items in a store…  Of course we have to celebrate the first day of October!  It's only right.
Dinosaur Dracula has a great tradition of creating a Halloween Mood Table, but I've already decorated.  Instead, I thought I would continue listing more movies for the ongoing Halloween Movie Marathon.  For those not following along, I have many other posts with a ton of suggestions for your own marathons:  Halloween Movie Marathon Category List
Since my last post, I've watched a few more good ones that you can add to your list.  They are as follows (Note:  at the time of this writing, all of these are available on Netflix instant except Cold Prey):
Cold Prey:  This Norwegian horror flick was well done, if not a bit underwhelming.  It's your standard "serial killer stalks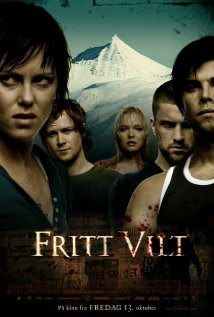 group of teenagers" style movie, though lacking in the variety and creativity of kills.
Antiviral:  While not a traditional horror movie, this one has some creepy moments and a great visual aesthetic.  The events take place in a dystopian future, where people–to be "closer" to celebrities–inject themselves with diseases harvested from said famous people.  This one is worth a watch.
Night Watch:  This Russian film from 2004 is labeled as a "fantasy thriller," which I agree with, though it does involve vampires.  I enjoyed this one.  It can be frenetic at times, using quick-cuts a little too often, but it also has style.  There's a sequel to this called Day Watch which I plan to devour soon.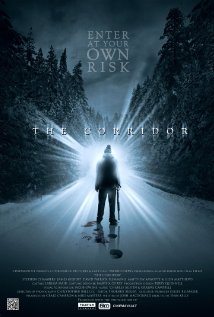 The Corridor: I had trouble with this indie horror film.  It was interesting, but I felt the obscure ending and poor CGI hindered it.  The IMDB synopsis in a single sentence (Friends on a weekend excursion take a path into a forest that leads to death and destruction), and that about sums it up.  There's a lot of good in the movie, but if you watch it, prepare to have a few lingering questions.
I also started watching the TV show Haven, which is (from what I've seen, very loosely) based on Stephen King's The Colorado Kid.  From the first two episodes, I can see this show becoming too silly for me to continue watching.  It's not horrific enough to be horror, and reminds me more of a Syfy show (is it?).
I hope this list gets you through the first day of October.  Keep checking back for more marathoning suggestions.  I'll update on a weekly basis.
Before I go, don't forget about Creepy Freebies!
All month, we're giving away creepy stories to lucky (or unlucky, as the case may be!) winners.
Be sure to visit the official coordinator, James Milo Fowler for more details.
And then visit the other "Creepy Freebie" participants and enter their drawings. Stop by Fowler's website every Friday for free downloads and raffles courtesy of Aaron Polson, Anthony J. Rapino, Bob Eccles, Cate Cardner, Christine Rains,Deborah Walker, Ellie Garratt, Erin Cole, James Garcia Jr., Jeff Chapman, Lyndon Perry,Michelle Ann King, Rhonda Parrish, Roland Yeomans, Simon Kewin, and Stoney Setzer.
Enjoy a month long reading spree of horror, thriller, suspense, and downright creepy stories.
Happy October!