Hey, gang! This post is going to be a doozy, with free preorder bonuses, pictures of the Tommy and the Order of Cosmic Champions hardcover, my top three movies for the Fourth of July, and more!
Hardcover Preview
Let's start with some of the most exciting news I have, which is that preview copies of the hardcover arrived at my doorstep, and I couldn't be more excited about these things! One design feature you can't see in this picture is that the dust jacket has glossy textures on the television screen and eyes.
Free Preorder Bonuses
You probably already know this bad boy doesn't come out until October 18th, but if you preorder now, you get to choose a FREE physical bonus item! You can get a View Master, USB-cassette soundtrack, or mini comic for free when you preorder using this link: https://shoutout.wix.com/so/9eO6NCIbW?languageTag=en#/main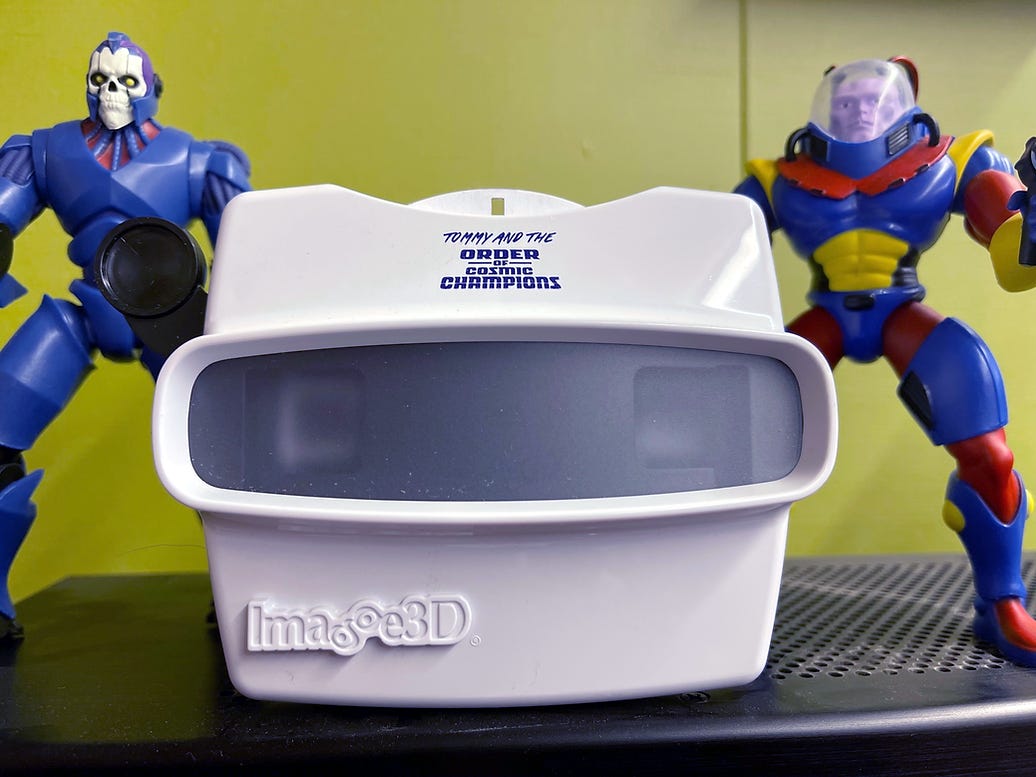 Or you can buy swag directly on the novel's web page (action figures coming soon!): https://orderofcosmicchampions.com
Worth noting is that if you prefer to get your hardcover signed, you'll want to order it directly from my website once I list the books (closer to release date). I'll also be shipping with stickers and maybe a bookmark. Is the View Master much cooler than my signature and a sticker? Um…yes. Yes it is.
Patreon Benefits
That's why I'm offering another way to get my signature, albeit on a book plate that you'll stick to the book yourself.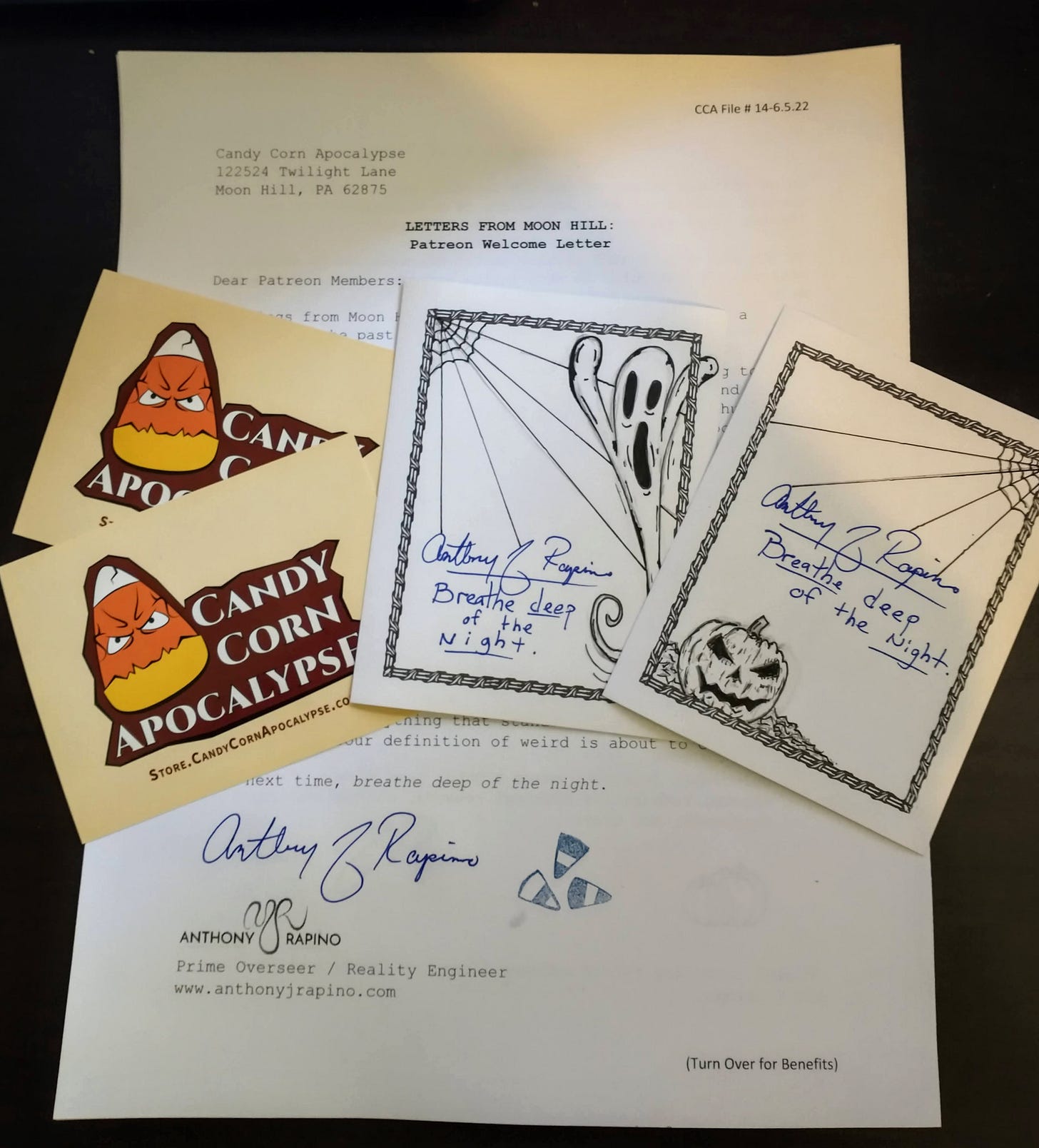 If you sign up to my Patreon at the $5 level or higher, you'll get two different stickers, a welcome letter, the first quarterly mailer, AND a signed bookplate that I'll also sketch something on! You can sign up here: https://www.patreon.com/AnthonyJRapino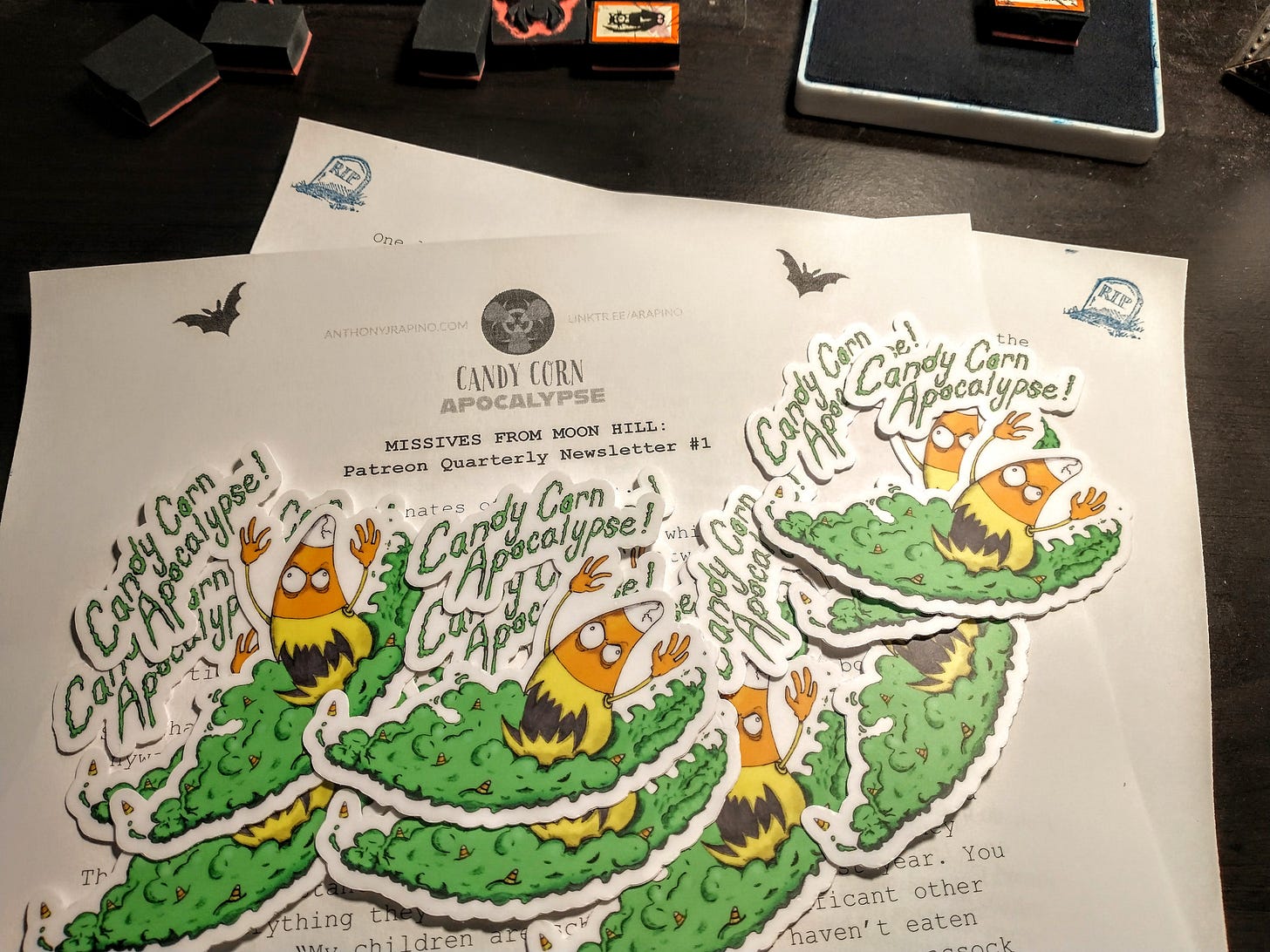 Okay, deep breaths. The "self promotion" part of the newsletter is over. Sorry if that went a little long, but I hope you agree that it was worth it, with tons of great stuff available moving forward.
Movies for Independence Day
Still, I'm sure you're currently more focused on the coming Fourth of July holiday, thinking about what to cook, what to drink, where to go, and maybe…what to watch? If that's the case, I've got you covered with this free article over on the 80sXchange: "Top Three: 80s Horror Movies for the Fourth of July."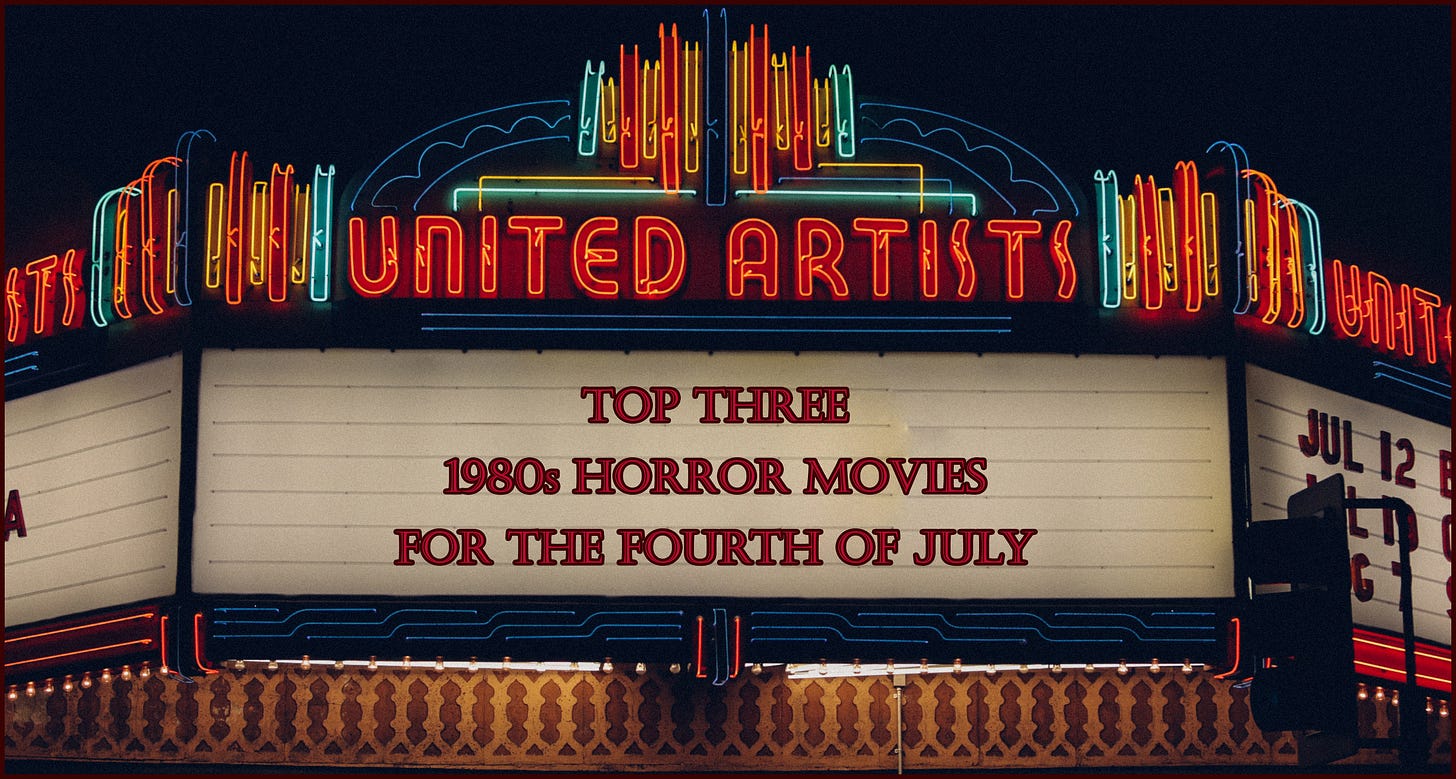 If I'm being honest, narrowing the list down to '80s, horror, AND Fourth of July didn't leave many choices. Still, I think all three of these are winners, and feel free to add whatever else you enjoy to the list, even if it's not horror or '80s: Independence Day, The Sandlot, and Jaws are all on my personal watch list. I also wrote another SEVEN articles this month, all of which can be accessed through my profile page on the 80sXchange.
Other News
Other than the book news, Patreon, and the 80sXchange, I've spent most of the month working on a new untitled horror novel that takes place in the '90s and is about a mysterious magazine circulating among the students of "Terror" (Teller) High School. I can't say any more at the moment, but another perk of being a member of my Patreon is that you can actually watch me write as I live stream many of my writing sessions directly through our private Discord server. I also shared two sample chapters with members.
Until next time, friends. Breathe deep of the night.