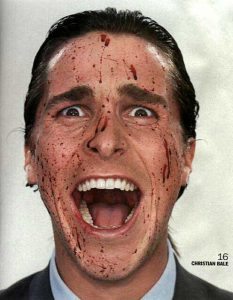 Happy New Year, my psychos.
I've noticed a lot of people are doing "The Year in Writing" recaps on their blogs, and while I'm not usually prone to self-reflection, I decided to participate.  Just this once, you understand.  Okay.  Here we go:
It was a good year for my writing.  I had a lot of stuff published.
There, that was fun.  Actually, not as bad as I thought it'd be.  Let's roll with this and do resolutions next!  Okay, deep breaths, deep breaths:
I resolve to write and submit more.
Nice.  Recap, check.  Resolutions, check.  What's next?  Maybe an avant-garde rendition of Auld Lang Syne?  Or a toast with pink champagne?
Ah phooey.  I'm being sarcastic again, aren't I.  I can't even tell anymore.  The hell with this.  I'm going back to my Twilight Zone Marathon, pigs in a blanket, and beer.