"I Breathe Black and Bleed Orange"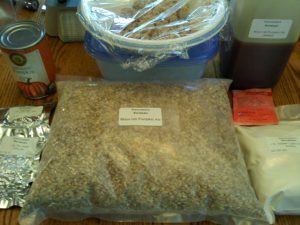 It's not autumn yet.  Only for me, it is.  For me, even the slight cooling of the air is enough to evoke a fall feeling.  I go back to work, back to teaching, on August 22nd.  What this means is I have to start getting ready now.  I have to prepare syllabi and lesson plans, I have to make photocopies and activate online programs.  While going back to work may not be at the top of my "things that excite me" list, it does, admittedly, contribute to the early oncoming of autumn.  And that is appreciated.
Any reminder of  crisp October is always welcome in my home.  There's something waiting between the dried leaves and fragrant air, the short days and cool nights.  Hidden things.  They're waiting for me, and I don't plan to delay.
Helping these lovely, magical, beautiful, chilling feelings along, I've engaged in fall-inspired activities.  You'll remember two weeks ago when I wrote about brewing Graf, and what is Graf but a malted, hard cider?  Continuing my fall-themed brewing, this past Sunday I put together the oft-referenced Moon Hill Pumpkin Ale, inspired by my unfinished second novel.  The brew day was much longer than usual because for the first time, I did something called a "partial mash," (which means I used some malt extract, but I also extracted some of my own sugars from base and specialty grains).
Despite the 7 hour brew day (including clean up), I had a blast.  I made some mistakes along the way, but I think it all turned out okay.  The beautiful brew is fermenting now, and will continue to sit in primary for another 3 weeks, and then bottle condition for 6-8 weeks to allow the pumpkin pie spices to mellow.  I can't wait.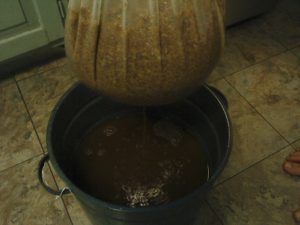 Hey, I know.  What about writing?  Any news?
My story, "Morning Espresso at the Church of Me," will appear in Space Squid soon.  The actual date of publication (and format) is still up in the air, but it should be fairly soon.
During my last correspondence with my publisher, he stated that we'd begin work on Soundtrack to the End of the World in August (for a late 2011 release).  I haven't heard from him yet, but it's still early in the month.  You can look forward to some updates and news on the novel release soon.
Finally, not really my writing news, but the inspiration for the secondary title of this post: B.K. Ethridge is doing a blog/book tour.  If you haven't read his novel Black and Orange yet, I highly recommend it.  In fact, I even wrote a review for it.
How's that for a dose of autumn?