I forgot all about this.
What seems like over a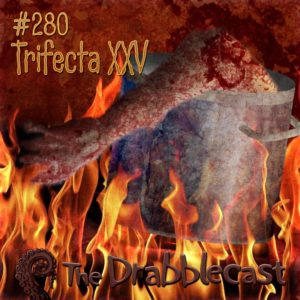 year ago–and maybe it was–I had a previously published short story picked up by Drabblecast for their horror/weird podcast website.  I'm proud to announce my story, "Morning Espresso at the Church of Me," is finally available (was actually available nearly a month ago, unbeknownst to me) for a listen.
And hey, it's free.  No need to subscribe to anything, or shell out your perfectly good money.  Of course, if you like my work and want to spend some money, well, I do have a couple books for sale.
But never mind that now.  Go have a listen to Drabblecast an find out why coffee is so good!