What distinguishes my normal movie viewing habits from my October viewing habits?  I actually put *forethought* into what I want to watch. Creepy, right?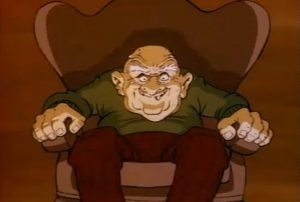 I used to simply grab three or four movies to watch on Halloween (or the night before, depending on my plans), but as the years have progressed, there are simply too many movies I want to watch.  Too many Halloween specials I *need* to watch.
What follows is a sneak peek at my horror movie choices for this special month, as well as a list of what I've already consumed.
During the first week of October, I let destiny guide me, relying on serendipitous channel (and netflix)  surfing.  So how did I do?  Not bad.  Not bad at all.
Insidious:  I enjoyed this one quite a bit.  I've been growing weary of torture porn, and a good old haunted house flick (with some twists and turns) was just what I needed.
The Ward:  Good to see Carpenter back, but this movie was a little disappointing.  Overall a good addition to his canon, but the ending has been done before, and it detracted from my enjoyment.
South Park Halloween Episodes:  I love South Park.  And Halloween TV always gets me in the spirit.
Ghoulies: The last time I saw this was in the 80's.  I wish it was *still* the last time I saw it.  My memories of it were much kinder than the reality.
American Horror Story (TV):  Not a bad pilot episode.  I'm excited to see how it progresses.
Dr. Jekyll and Mr. Hyde (1932): This was on TCM.  Great film, but I have to admit, I fell asleep halfway through.
I've supplemented these with some not-really-horror viewing like Warehouse 13 and Doctor Who episodes.  As for my plans for the rest of the month, there's still much to see:
Riding the Bullet, Planet Terror, Zombieland, The Lawnmower Man, Suspiria, The Return of the Living Dead, Jenifer, In the Mouth of Madness, Trick 'r Treat, Secret Window, Dead Alive, Critters, Poltergeist, Re-Animator, Cemetery Man, and Night of the Living Dead.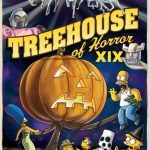 The night before Halloween and the day of is when I like to watch all the Halloween specials of old: Pete and Pete "Halloweenie," "Garfield's Halloween Adventure," "The Simpsons Treehouse of Horrors" episodes, and of course "It's the Great Pumpkin Charlie Brown."
Now then.  Two important questions:   What else should I add to my list?  What are *you* planning on watching for your own Halloween marathon?