Did you know it's December!?  I just tossed out my Jack-O-Lantern like two days ago.  And wasn't Thanksgiving yesterday?  I swear I remember eating turkey last night.  Or hunting turkey.  Or pretending to be a turkey.  And now Santa is all up in my grill demanding to be acknowledged.  Well you know what?  I ain't acknowledging shit until I get some damn hot chocolate and a bleepin' candy cane!
Sorry.  No, no.  I'm sorry.  It's apparent that I've got a case of the Christmas Grumps, and there's only one way I know of the cure it.  First, a healthy dose of pine juice.  Mmmmm, sappy.  Next, a frolic through the Tinsel Forest–nude.  Lastly, a few reindeer games.
Okay, I'm feeling much better.  Now if the sky would just open up and give me snow, I'd be the happiest boy in Toyland.
I'm Tony by the way.  And if you're new here, perhaps part of the Holiday Hop, you likely think I'm a wacko.  You might even be alerting the police as you read.  I'd ask you to please reconsider…if my mouth wasn't full of reindeer meat.  (What'd you think I meant by reindeer games?)
Sorry.  No, no.  Really.  I'm really sorry this time.  Seriously.  And to make it up to you, I have a contest.  I'm giving away a Holiday Mystery Bag to a random winner.  All you have to do to enter is leave a comment telling me your favorite…uh…flavor snow man?  Also, be sure to leave some way of contacting you if you win (e-mail address, twitter handle, etc).
The great snow angel in the sky would also like me to mention that all the winners of the holiday hop contests will be entered to win the grand prize: A KINDLE FIRE!  Oh, hell yeah.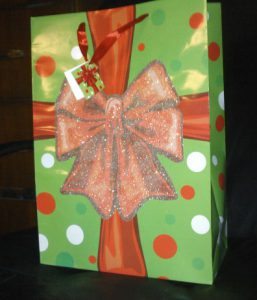 So, you know.  Enter.
If you'd like to follow my blog (Google friend connect), or my twitter page, or my newsletter, or friend me on Facebook, or stalk me at the supermarket while I'm trying to buy kumquats, go right ahead.  You don't get bonus points or anything, but you just might find that you like reading my stories.
Speaking of which, there's nothing to buy right now, but there are plenty of free published stories on my fiction page.  My first novel comes out in a few months too, so stick around.  You might even find you enjoy naked jogs through the Tinsel Forest too.  We have so much in common.  Let's get married.
Happy Holidays!
(weirdo).
***Now go back to the Holiday Hop page and click around the other great contests!***